Vinyl Flooring is the Easy Care Option
With more and more people taking a focus on their homes, luxury vinyl flooring has become a popular and maintainable option for those looking to renovate.
Cleaning vinyl flooring is an easy and time-saving exercise and does not require a vast collection of specialist chemicals to maintain its shine and sense of fresh appeal.
Stains and Spills
Spills are a regular occurrence for every type of flooring, with the risk of leakage into corners and cracks always causing concern.
With a damp warm cloth and a splash of washing up liquid, spills are resisted with vinyl safeguards allowing quick cleaning and no liquid damage to seep into areas of the floor.
As with liquids, food also will not leave a stain on your floor with the mix of warm water and bicarbonate soda which, when mixed into a paste-like substance, can be applied to keep your vinyl fresh and with zero discolouration to the colour or pattern.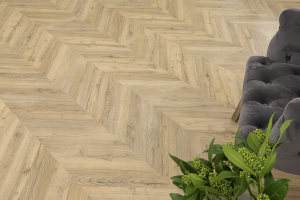 Items
Apart from a cloth and/or washing up liquid/bicarbonate soda, the lowest price Amtico flooring is easy to maintain with the simplest of household cleaning equipment and products.
A brush and hoover will help maintain the quality of the flooring, as will a mop and bucket. No specialist cleaning solution is required as the floor can be cleaned with a microfibre or heavy-duty cloth.
If you have heavy stain items like mud or sauce, a mop with a wrung-out after every individual section will do the trick. Brand-specific floor cleaning solutions and vinegar have also been known to help with cleaning vinyl as another option to consider.
Avoid
Bleach on your vinyl is not a recommended item of use due to its susceptibility to making dust and dirt stick a lot more than without using it.
Also, it is recommended to avoid steam cleaning. It is also recommended that you not have any furniture without felt pad soles applied as over time furniture feet inflict damage.
Your options in luxury vinyl flooring are as much about your personality as it is how easy it is to maintain, which makes investing in the right flooring choice to suit all aspects a prime focus.
Amtico is a low-level maintenance option giving your home a showroom like unique feel to your floor. Amtico is the brand with impressive styles and palettes to choose from to match your home.
However, you care for your flooring, vinyl is a much cheaper and low maintenance solution to handle within your home and has a guarantee of surviving multiple cleanings without losing its professional look and feel.
This post is in collaboration, however all opinions are my own.