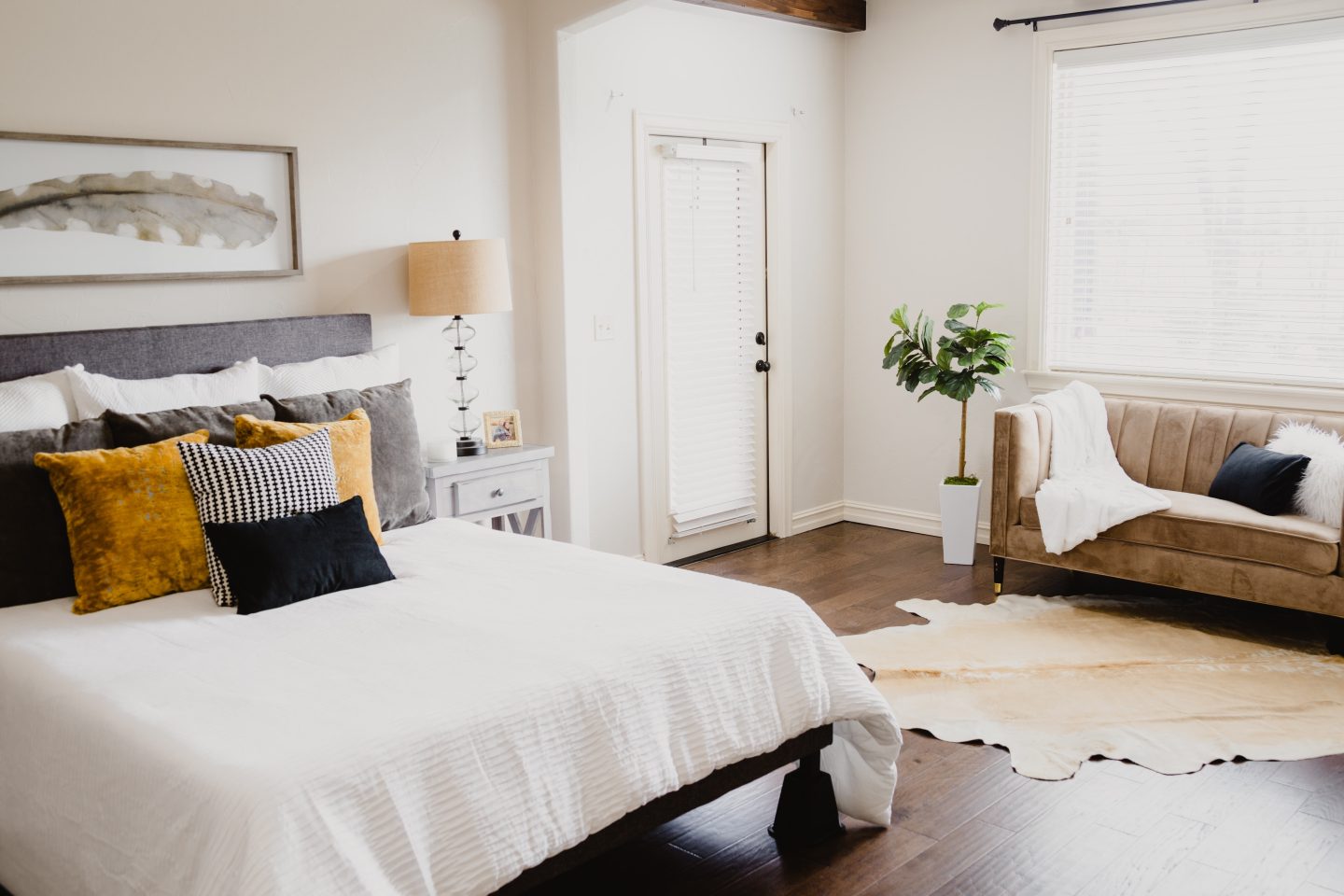 The one place that you should be able to kick back and relax in the home is in the bedroom. This is the space you come home to at the end of every day and you spend a good third of your life here – sleeping, chilling out and just being in a calm place. The bedroom needs to be comforting, cosy, warm and it should reflect exactly what you need from your sleep space. It's not supposed to be a place where you feel discomfort, and it should be something that is at the top of the list of your decorating priorities.
It's fun to plan and decorate your bedroom, well – it should be! This is your space to thrive and be yourself. Think of it as a nest; you feather it in ways that make it comfortable for you and you don't even have to do much to change it up. Whether you are trying to declutter into the built-in wardrobes or you are trying to give the space a lick of paint, your bedroom can look the way that you want it to with a little planning. So, with this in mind, here are five ways that you can brighten up the bedroom.
Get rearranging the space. Even something as simple as moving the furniture around the room will make a huge difference to the way in which it all looks. Don't be afraid to try new angles, either, as who says the sofa has to be against the wall!?
Arrange the space in a specific color scheme. You can use certain colors to complement everything else, and this will make a big difference to the way the room looks. Imagine soft purples and white splashes everywhere; the colors are comforting and fresh together, which is exactly what you would need for your bedroom.
Bring in a little nature. If you want to really make the bedroom calm and colorful, nature will do it. Large potted plants, flowers in vases and more can make the whole space look fantastic. You can bet that a simple addition of flowers will change the way that you feel about your bedroom space, too!
Get the memorabilia from times gone by up onto the walls. Think about collaging pictures of the concerts you've been to in the past, or hanging your wedding dress up and framing old love letters. Make the room beautiful with memories.
It should smell amazing. You should be able to walk into the room and feel instantly comforted, so if your favorite smell is orange peel, get some into a bowl and it'll smell beautiful when you walk into the space. You could even upgrade the scent of the room with cut flowers that match the season, which is everything that you need to make it beautiful.
These smaller changes to the room will make a big difference to the bedroom and make it look lighter, brighter and better for the whole family.
This post is in collaboration, however all opinions are my own.