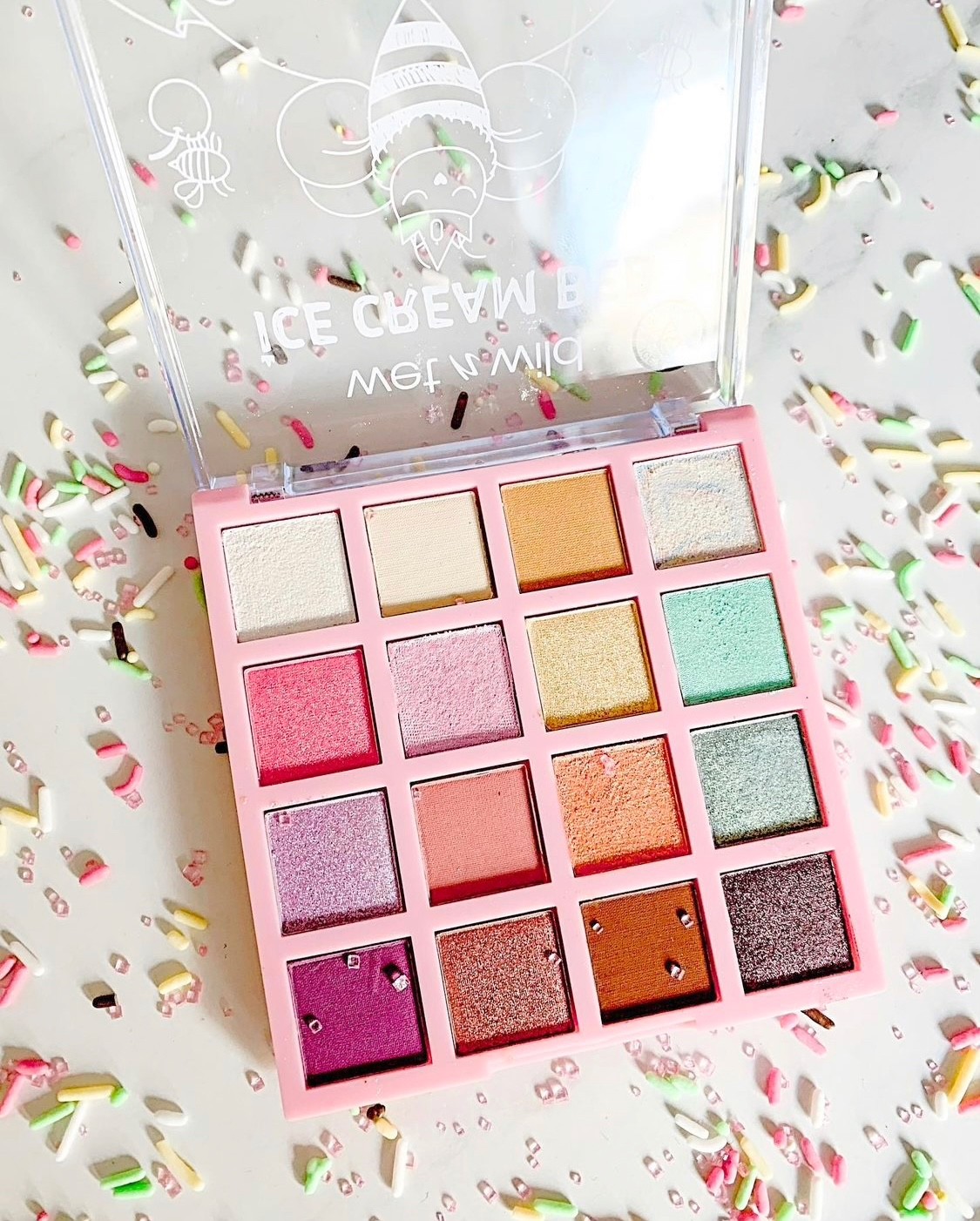 Happy Monday! I hope you all had a lovely weekend, we had a very busy one. I think its so nice to get out when the weather is pretty decent. It will be soon autumn and winter which I am kinda excited about but yes it will be cold.
Anyway talking of sunny weather lets take a look at the Wet N Wild Ice Cream Bee Palette, I have had this palette for a few months now and I tend to grab it quite a bit. I actually purchased this eyeshadow palette from Beauty Bay.
The eyeshadow palette has sixteen shades which are all GORGEOUS! There is one shade which kind of has a multicoloured look to it. I have used this shade and it is beautiful. I would say the shades are pretty pigmented and have a beautiful finish to them.
If you head over to my Youtube Channel you can see me share some swatches of all the shades and create a look using this palette.
The buttery smooth formula that Wet N Wild has in this palette has actually made me want to try more eyeshadow palettes from them. I will definitely be picking up more products from Wet N Wild.
Eyeshadow shades:
You got soft served
Any given Sundae
Waffley cute
Malt with you
Its sherbert day
Anything is popsicle
Lemon sor-bae
Brain freeze
Milkshake it
Pistachio & love
Whats the scoop
Mint to be
Love you S'more
Black Cherrific
Raisin the roof
The fudging best
The shades literally have the cutest names.
This site contains affiliate links to products. I may receive a commission for purchases made through these links.