When your a small business owner, it is important to save as much time as possible meaning you need to have the best tools possible to run your business.
Social media tools to automate your business
The importance of a regular social presence is vital. Customers expect at least three to five Facebook/instagram posts a week and between six and eight Twitter updates a day. This routine can be difficult in a busy schedule life. This is why using Hootsuite is perfect because it schedules your posts and gets them ready to post so you don't have to remember in case your are busy.
Hootsuite is so powerful because it can help you monitor up to three social accounts for free. This saves you lots of time and effort in checking what is going on and who is interacting with you.
After a few months I realised how much work really goes in to running a small business, there is blog posts, instagram posts, youtube videos all to cram in to one day. So I started using some different apps such as Hootsuite, Tailwind and Creator Studio. Now on instagram I prepare the pictures that will be going up and creating some posts that will be going up through Hootsuite. The creator studio is also amazing because it allows you to check your youtube stats from older videos. You can answer your comments right from this app.
Tailwind is perfect for uploading your instagram posts, the app tells you specifically what day and time is best for your engagement. It then uploads it for you.
Financially
I use Adsense for my ads on my blog and youtube, this is a great app because it shows you your stats and viewers. How much you have earned and how much you can potentially earn. For invoices for brands and sponsored posts I use Paypal Business. Such an easy app, it is like normal Paypal but you can send invoices, it reminds you if you need to pay someone or if they need to pay you and it keeps it all safe for you. It will make the end of the year tax count up so easy as its all in statement form.
Ebooks and Courses
In my small business I have created my own Ebooks and courses, I used a app/ website called Canva. This is brilliant, I use this to create my youtube thumbnails, my ebooks and youtube banners etc. So easy to use and if you literally pop it into Youtube, youtube will show you how easy it is to use Canva.
On my blog I use Mail chimp to collect emails and subscriptions, it was a simple plugin on WordPress. Again I used youtube to learn how to install it. It makes things a lot easier and sorts all the emails and subscriptions out.
MailChimp is free to use for up to 2,000 subscribers and allows me to send in about 12,000 emails per month without having to pay a penny.
There are so many plugins you can use on your blog, and so many apps that helps your social media platforms using master data management strategy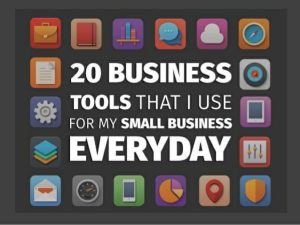 Check out: single care review
Check out: How To Create A Successful Youtube Channel