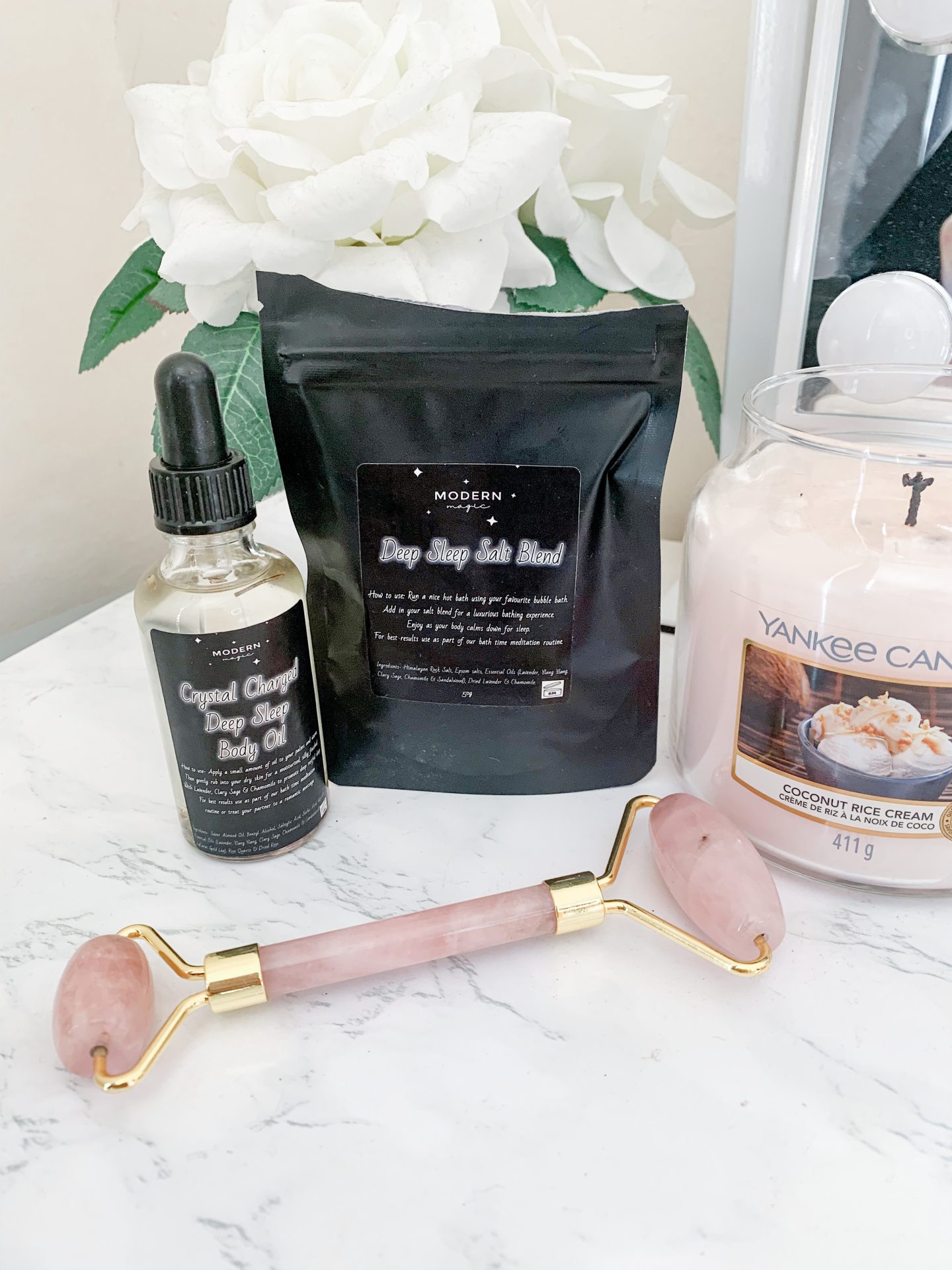 Freya has kindly sent me over some of her new products from her new business. We have been talking since we were both pregnant on Instagram. I feel like some days we got each other through it hehe. Anyway Freya has launched a new business called Modern Magic where they sell products that help to improve your mental health as well as physical.
Freya has based this whole brand around important of your mind and wellbeing, I love that! All of their products are natural and clean.
The first product is the Crystal charged deep sleep body oil, this helps to relax and unwind the body for a really good nights sleep. This body oil is infused with dried lavender and chamomile flowers for that sleepy scent.
The Deep Sleep Salt Blend is to help with a meditation part of bath time, this product really helps relax you and pamper. I love how natural it smells again.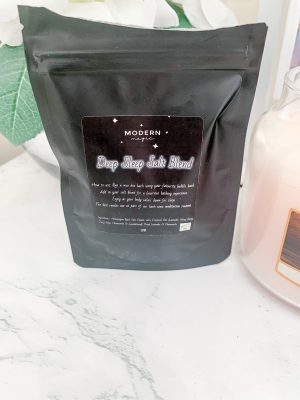 Lastly the rose quartz face roller, if you know me you will know I love skincare. Its one of my favourite things ever. Face rollers are so beneficial for our skin. I think we don't even realise how much puffiness comes from just day to day stresses. I love to use this after applying my serums to really push it into my skin and also just to feel really pampered.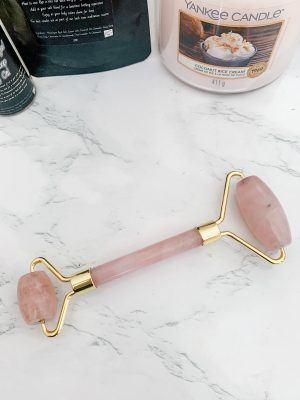 I may even add these to my products I have been loving.
I really like these products that Freya has sent over to me and I definitely recommend you guys to go and have a look see.
This post is in collaboration, however all opinions are my own *AD* GIFTED*