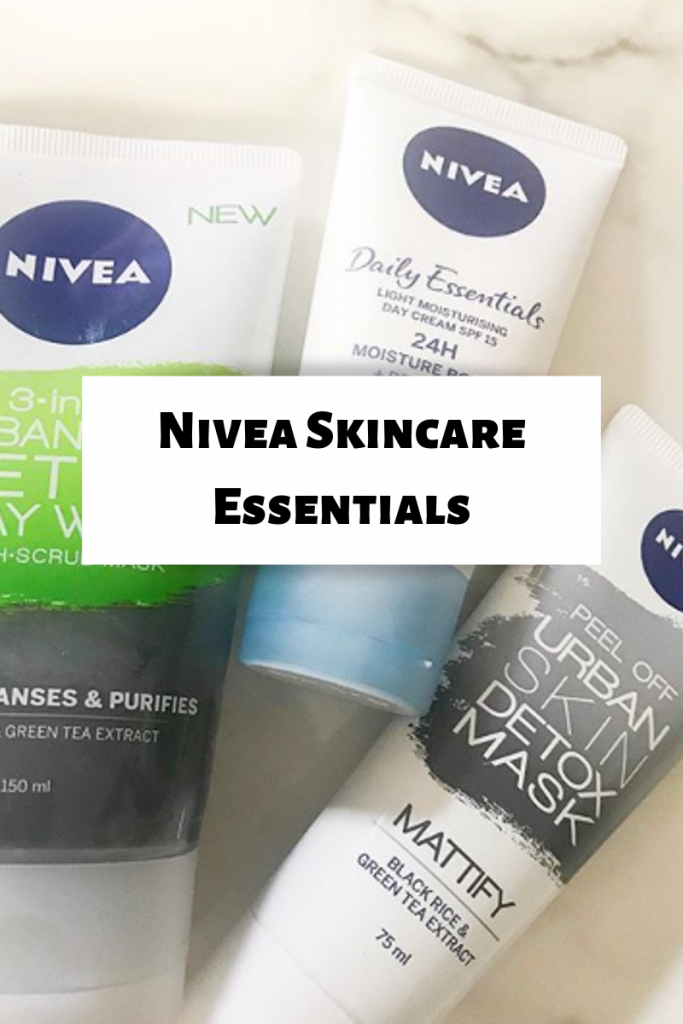 I have used Nivea products for years now, my late nan was actually who got me using it. She swore by it in her daily skin care routine. Nivea's products are so gentle and kind to your skin.
I'm going to share with you these skin care products I was gifted by Nivea and how I have found using them.
3-in-1 Urban Skin Detox Clay Wash
I love the fact that Nivea have brought this cleanser out, it is a 3 in 1 product which I love because it has everything in it that you need. This product can be used as a facial wash, scrub and mask. It is enriched with black rice and extracts of green tea and natural clay. I would highly recommend this product for people with oily skin as the cleanser helps to remove the dirt trapped in the pores. This product as a mask also helps to remove oily excess around my t-zone.
Peel Off Urban Skin Detox Mask
This product is amazing it helps to mattify your skin which helps with oily skin. I would definitely recommend this for those with oilier skin. Again this product has black rice and green tea extracts.I love to use this product after the cleanser around 2 times a week.
Daily Essentials Light Moisturising Day Cream
This is my favourite product out of them all, this moisturiser is perfect for normal and combination skin. This has a lighter texture that absorbs in to the skin quickly, it also doubles up as a sunscreen to protect you from any harmful rays.
These products were gifted to me, all reviews are my own.
Disclosure: Some of these links are affiliate links, no cost to you, I will earn a commission if you click through and purchase.
MelissaJayneXO