Today I am sharing with you the best affordable mascara, it is stunning and its great if your on a budget.
Loreal Paradise Extatic Mascara
This mascara from Loreal is absolutely amazing, I use to love getting my eyelash extensions but since I have been pregnant I have stopped. I like to get length and volume with my eyelashes and this is so good for that!
The packaging is also so stunning it reminds me of a dupe for Too Faced better than sex mascara. It works even better than that!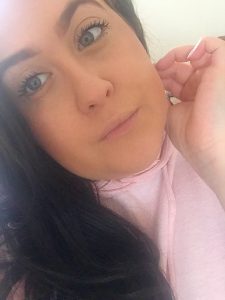 This is with two coats of mascara, it creates such a beautiful lengthened look. I have been looking for the perfect mascara for so long now and I have finally found it. What I love is also how affordable this mascara is too! Check it out below!
Disclosure: Some of these links are affiliate links, meaning at no additional cost to you, I will make a commission if you click these links and make a purchase.
Until next time, MelissaJayne xoxo