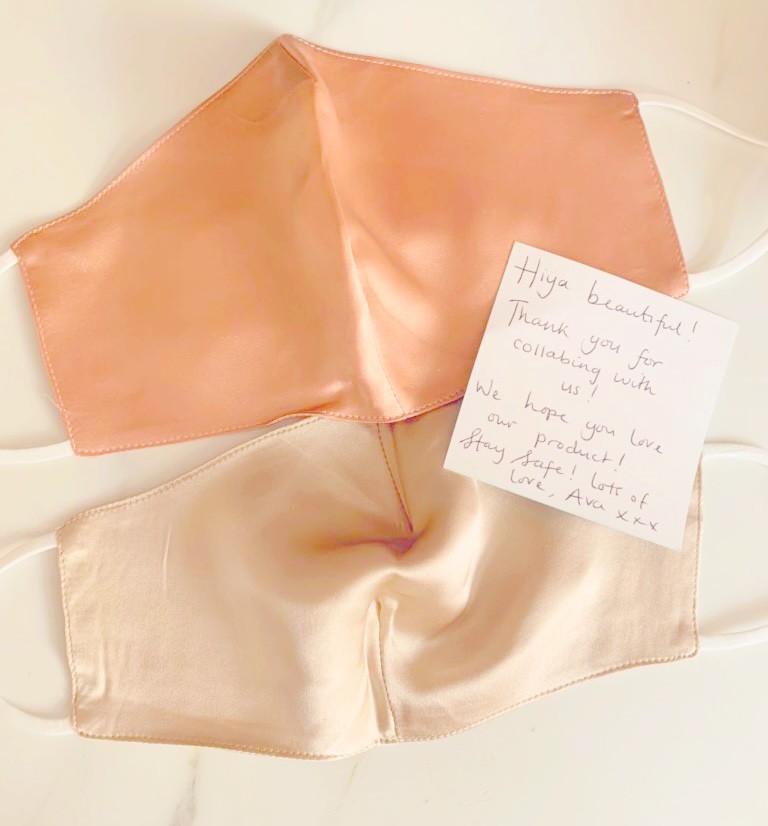 So were all having to wear face masks in public places now for quite a while, so i have noticed so many different companies and brands creating their own cute face masks. I can't wait to show you these stunning silk masks from (MinkNHoneyCreations) on Instagram and Etsy.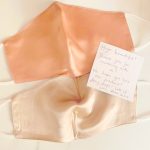 These are super soft, double layered, adjustable and reusable so they can be washed. They come in some really beautiful colours. My favourite is the Rose Gold and Beige. They also come in : Jet black, Champagne Gold, Baby Pink, Emerald Green, Platinum, Ice Blue and Desert Rose.
The materials are mulberry silk and the closure is elastic. They are super light weight, adjustable and environmentally friendly. They are also non irritant, so they are great for people with sensitive skin as they reduce friction and don't damage the skin.
These products were gifted, all opinions my own.