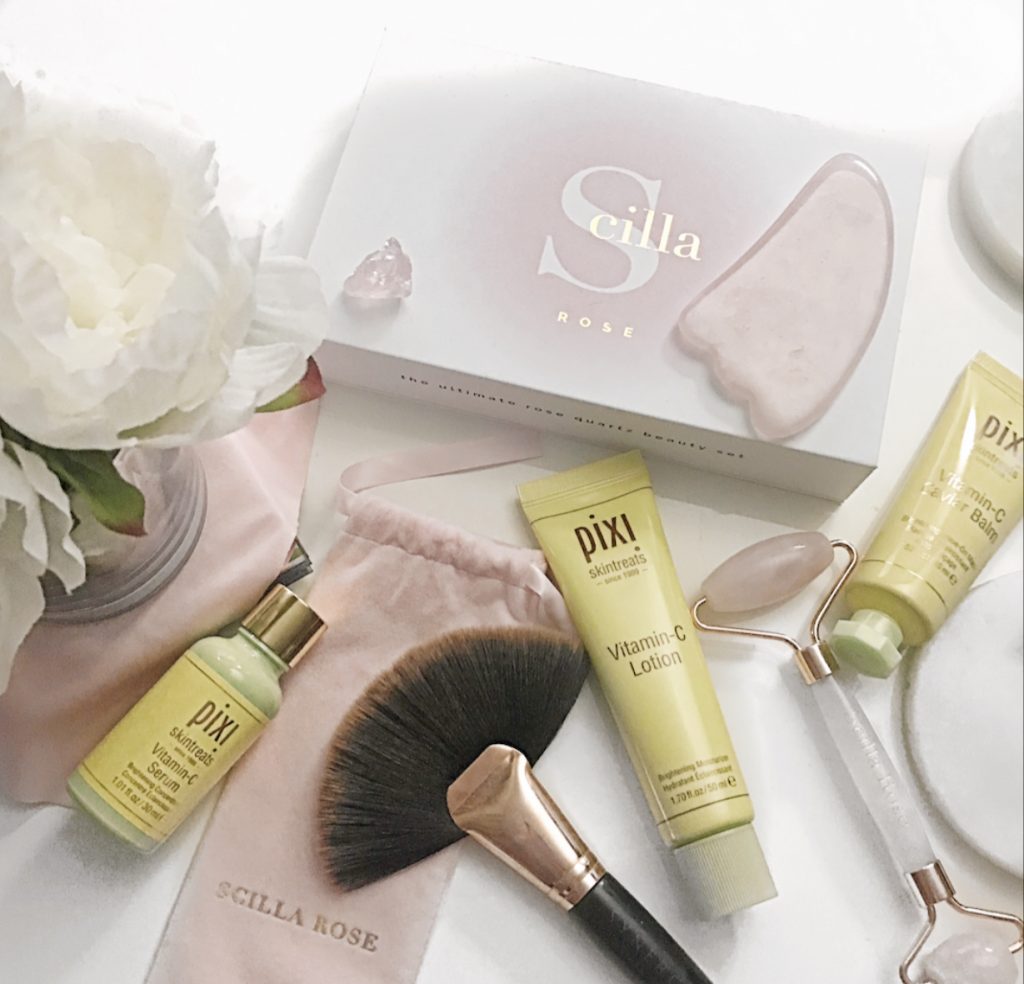 In case you missed it, PixiBeauty brought out a huge selection of skincare products called the VitaminC range.I am going to share my review on the PixiBeauty Vitamin C Skincare range for glowing skin. Whilst the rose infused collection had already captured my heart with its ability to soothe my skin, I couldn't shake the itch to try their VitaminC Skincare Collection
Lets get into the new items in the PixiBeauty Vitamin C Skincare collection. It has a light citrus scent throughout but its nothing to overwhelming.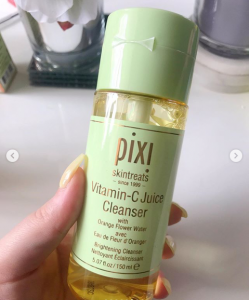 Vitamin C Juice Cleanser – This is pretty unique when it comes to the rest of PixiBeauty in that its a cleansing water, much like a micellar water without the powerful ability to break harsh makeup up. I found this cleanser to be quite gentle for my skin, I have sensitive but dry skin and usually get irritated around my nose and eyes. I found this cleanser didn't cause that.
It also brightens your complexion which I love, I suffer with that dull looking skin and this works wonders.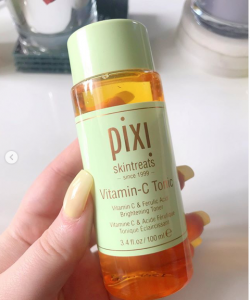 Vitamin C Tonic – I love PixiBeauty's tonics on my skin. I consider this lightweight in my step to step skincare routine. It again brightens your complexion whilst leaving you feeling very refreshed.
Vitamin C Serum – I have found this serum to be really nice on the skin, I love how it brings a little dropper to drop it on to your skin and I use my fingers to rub the product in. You do have to give it a few minutes as it can feel a little bit sticky as soon as you apply it, however after that you can hardly feel it on your skin.
Vitamin C and Ferulic Acid are the key ingredients in this serum and I definitely plan to keep this is routine as well.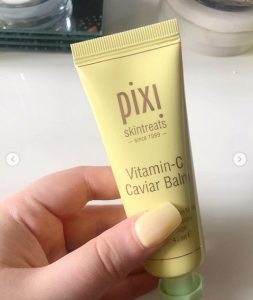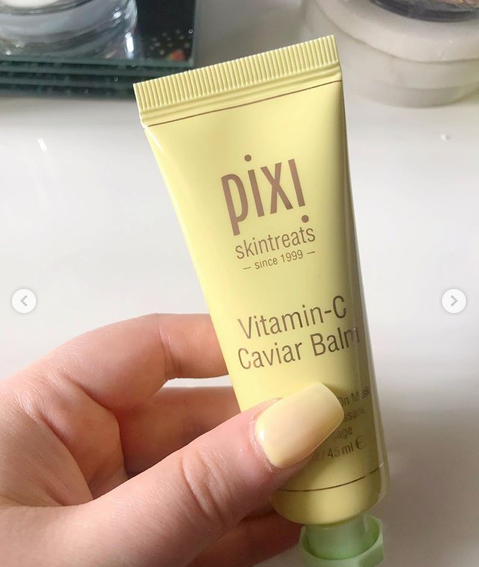 Vitamin C Caviar Balm– This product can be used as a primer, mask or moisturiser and I think that's absolutely great! It feels great on the skin.
I think there are some really great items introduced via their Vitamin C line and I plan to use them long term.
Are there any products in this line that you want to try?
Disclosure: Some of the links above are affiliate links, meaning at no additional cost to you, I will earn a commission if you click through and make a purchase.
Until next time..
MelissaJayne xoxo