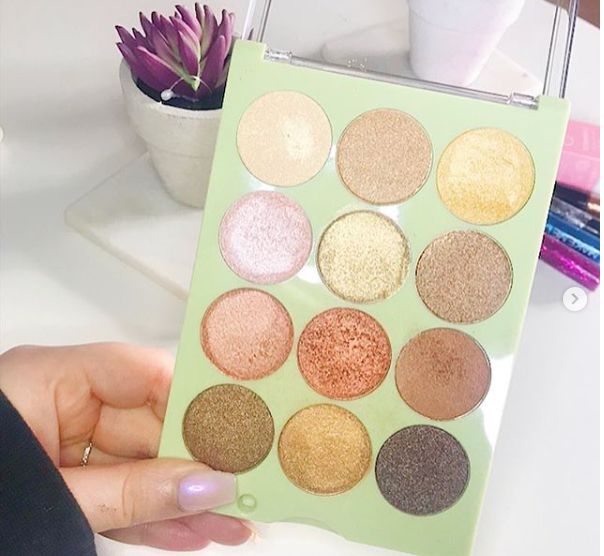 I am so excited to tell you guys that I received a beautiful pr package from Pixi Beauty. My fiancé went to the post office to pick up a parcel, I thought it was just something from Depop but when he came out the door with the green pixi box. I literally started crying, I receive a lot of Pr but I was so shocked to see such a huge amazing brand sent me this it feels like they believe in me, I love how they support smaller influencers.
I cant wait to show you what was inside:
The packaging is absolutely stunning, you have to check out my YouTube video to see the full unboxing. Inside there are two gorgeous eyeshadow palettes perfect for valentines and a box of three brushes. I'm obsessed. One of the palettes is for natural cool colours and there are more mattes, the other palette has shimmers inside and is more dramatic colours.
Pixi Beauty- Reflex Light Palette
Here are some swatches of the shimmer palette, perfect for valentines day this one is my favourite but I love them both.
Check out my recent video for a full review: http://Pixi Beauty Unboxing
MelissaJayneXO