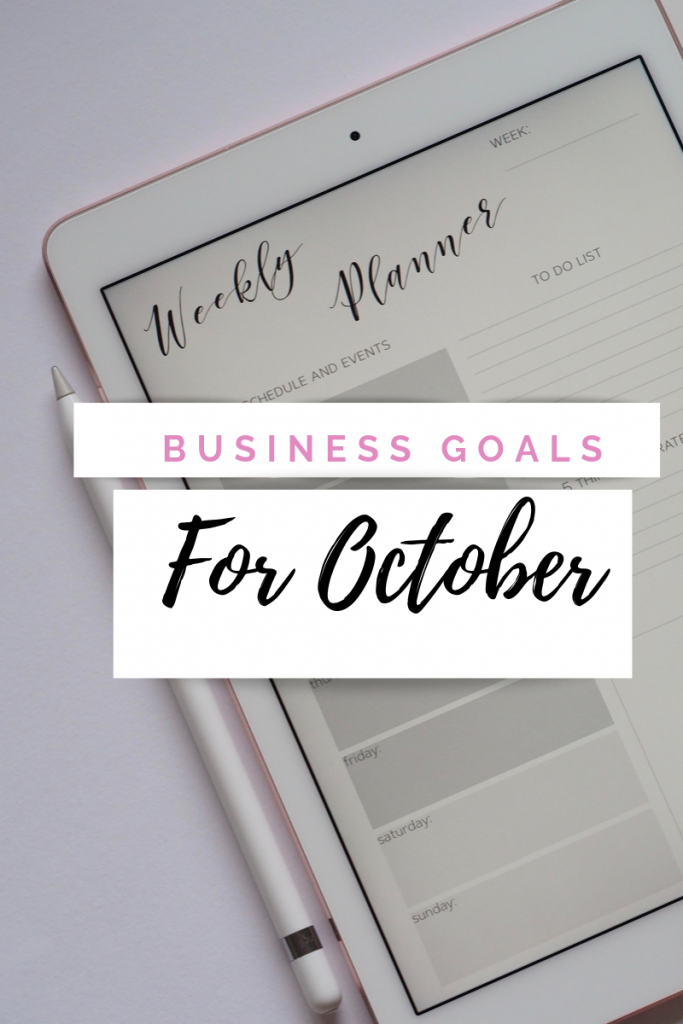 Today I am going to share with you my goals for this October 2019 for my business. I love setting goals for the month ahead, I feel like yearly, monthly and weekly goals are achievable this way.
Blogtober
I would like to get a blog post for every single day of the month this October, I will plan my posts accordingly and make sure to deliver every single day.
Blogging
I want to work with some amazing brands that I have never worked with this month, I want to gain more traffic and more exposure to my blog. I am putting a lot of focus into my blog now I am on maternity leave. I will do more research for WordPress and improve my website even more.
Youtube
Youtube is one of my struggles, I don't know why it is so difficult. I have a set schedule Tuesdays and Fridays for my uploads however I want to get to 2k subscribers by the end of this month if not the end of the year. I want to gain more loyal subscribers that comment on my videos that I can engage with and in return gain more views on my videos. I want to learn about my audience more and work out what they want to see whether its makeup, vlogs or pregnancy updates. I want to give my viewers what they want.
Instagram
Instagram is one of my favourite social media platforms, but it is so hard to grow! I have been struggling between 1k and 2k for a long time now and I want to finally push my self with better content and more engagement to reach 2k. I am going to focus on engaging with others, instagram groups, twitter and posting content daily. I would like to set a goal and reach 2k by the end of October.
Pinterest
I want to learn about Pinterest this month and fully get SEO optimisation in place for my blog. I have seen so many successful stories of bloggers gaining a huge amount of exposure to their sites using Pinterest. I am going to devote my time and learn about it and hopefully use it going forward.
I hope you guys enjoyed reading this post, what are your goals for your business this month?! Let me know in the comments below and dont forget to pin this post on Pinterest so others can read it.
Check out my other posts:
MelissaJayneXO