I love long hair and I love volume. My natural hair is shoulder length and lifeless. I have tried weave in extensions- and let me tell you they looked amazing for a week or so.. they also itches like crazy! And it felt so uncomfortable to sleep in.
I then tried bonding, which lasted a little bit longer but was more on the pricey side to have them installed and they just felt sore on my head.
i have been doing my research for a few months now and I decided to get tape ins, I have found the right thing for me for sure! They have lasted me so far 5 weeks and they're so easy and painless to have them installed. My girl josie installed them within 1 hour and they felt so secure and easy to style. You can straighten them, curl them and even dye them.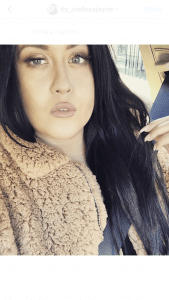 i was a little bit worried about washing them, I honestly thought they would slip right out but… oh wow they didn't they stayed so secure even when I blew my hair out. I'm inlove and I really recommend tape in extensions if your looking for long luscious hair extensions.
The tape ins are from amazon, they cost me £38 per pack and I got 4 packs. The installation cost £70 so not bad atall! And they last a long time also.
if you want to purchase them contact me on enquiries@itsmelissajayne.com and I will give you the link to the seller I purchased from.
MelissajayneXO