I want to share these amazing products that I have been loving during quarantine. Quarantine has been a time for me to recover from my health and I have really enjoyed looking after myself.
Baylis & Harding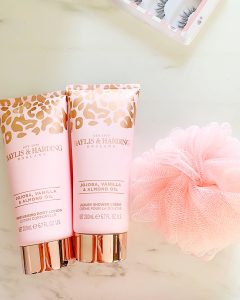 These products were gifted to me at christmas and I have only just been able to indulge in them. Last night after I put little one to bed, I got the most amazing bath with these products. They smell divine and feel amazing on your skin. I will definitely be purchasing more products from this brand. I also love love the packaging, so aesthetically pleasing.
I am loving this rose quartz Biore daily face purifying cleanser. Its the most gorgeous product I have ever seen. Its actually sparkly and smells gorgeous. It detoxifys your skin and pulls out all the bad stuff. I have been using this as my daily skincare routine.
7th Heaven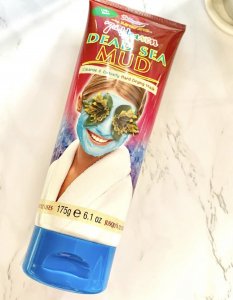 This face mask is my favourite ever! I have only used it twice and I absolutely love it! I love anything dead sea related. This a detoxifying dead sea mask. Takes all the toxins out of your skin and gives you a refreshing feeling and glow.
Last but no means least, this Garnier ultimate blends colour illuminating hair food mask is incredible!
My hair has been, lets say falling out due to postpartum hair loss and has been so matty and dry. Literally knotty all the time no matter how much I brush it. I decided to smother this hair mask on and it is truly amazing, leaves my hair silky smooth and less knotty.
I hope this helps, let me know what your favourite products are during quarantine in the comments.
MelissaJayneXO