It's only 11 days until Christmas oh my goodness! Have you guys got all your Christmas presents yet or are you leaving it until the last minute?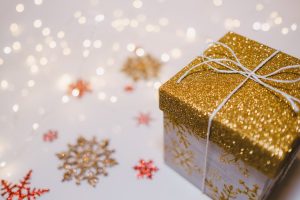 Christmas is my favourite time of the year, I love the colder weather which means I can get all cozy, warm jumpers and hot chocolates.
I love getting gifts for people and making people smile.
I also have my little girl now so Christmas is even more exciting!
Here is my wishlist for this year, I do not want anyone to buy me these things these are just things I definitely would put on my list.
Makeup Revolution
Revolution home collection candles & Velvet Revolution Luxx brushes.
I am really wanting clothes this year since being pregnant I have so many clothes that don't fit now.
Definitely a Primark or Matalan gift card.
Benefit Cosmetics
precisely my brow pencil and the cheerleaders palette is definitely one on my list. I just love Benefit Cosmetics products.
Abbott Lyon
knotted heart bracelet, it is such a stunning bracelet and really feminine I just love it.