Hey everyone hope you are all well! Happy Christmas! I have a really exciting blog post today.
I want to share with you my favourite go-to beauty and skincare products that I use literally every day.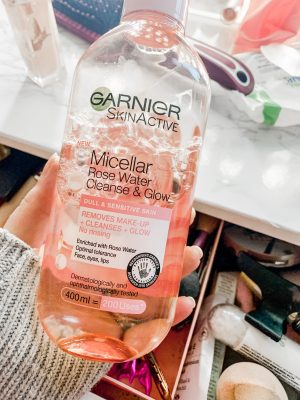 Garnier- Micellar Rose Water
This is one of my favourite makeup remover products. I have used Garnier Micellar water for years but when they brought this rose water one out I was immediately interested. I love anything rose water and this is just a dream.
It smells great, it is lovely on the skin and it definitely gives your skin a natural glow.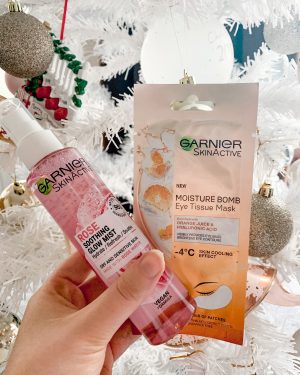 Garnier Rose Soothing Mist and Moisture Bomb Eye Tissue Mask
These two products are new in my collection and I am obsessed with them. Oh my goodness if you don't follow my YouTube channel and Instagram then you probably don't know my obsession I have for Garnier moisture bomb sheet masks. I love them so much, now they have got an eye tissue mask. These are enriched with vitamin C and feel amazing under your eyes.
Both of these products are great for a pamper. The mist is such a fine mist and smells great.
Nivea- Micellair water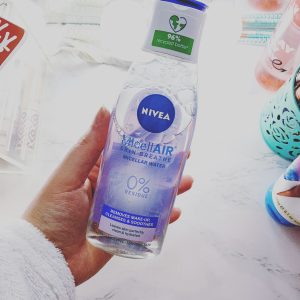 Now this is another favourite of mine. Nivea are one of my favourite skincare brands, they have been ever since I was a teenager. My late nan adored them and would be so proud of me that I now work with them and receive their products to try.
Nivea are a really sensitive and kind brand, all of their products are extremely gentle to your skin and are full of amazing ingredients.
This Micellar water is fantastic at breaking down makeup and really helps the skin.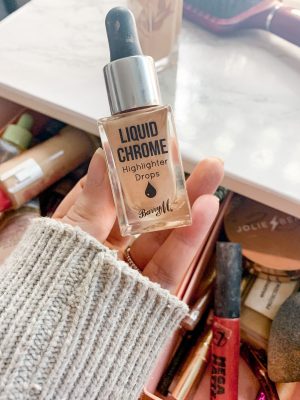 Barry M- Highlighter drops
Lastly I have to share my illuminating highlighter drops from Barry M. This is absolutely amazing, it is a dupe for the Iconic London illuminating drops.
I am honestly obsessed with this product, it gives you such a strong highlight which is what I love.
If you don't love a really strong highlight you might not like this. But I guess you can build it up.