I can literally say I have been obsessed with Makeup Revolution/ I heart Revolution I have posted tons of pictures on my instagram about the chocolate palettes. I can not get over how amazing they really are! I have quite a few of the chocolate palettes but I haven't got them all. Hint Hint ;).
I love the products that they make, I heart Revolution are so affordable and there packaging is stunning.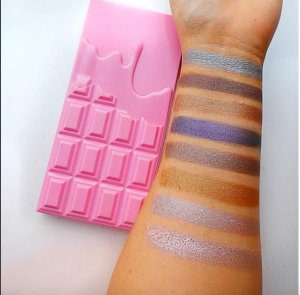 This palette is the Pink fizz, the colours as you can see from my swatches are beautiful. Look at the blue colour at the top, I love how unique the colours are and the mixture they put in their palettes.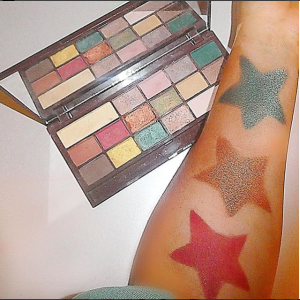 This palette is the Mint Chocolate palette, this picture means so much to me because THE @Iheartrevolution asked to use my picture on their channels. Ahhhh yes I am buzzing! this palette screams Autumn/Fall to me. The colours are so so stunning. The pigments are amazing in this palette.
This is the chocolate palette, I flipping love this one because of the cool tones. The grey is speaking to me but I haven't used it on my eyes yet. I will though!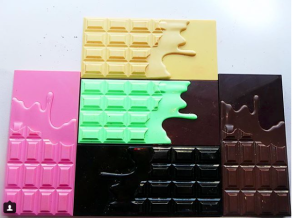 Overall I am obsessed with their palettes and I will definitely be getting more, Make sure to go to my instagram as I am doing swatches of makeup palettes.
Comment down below whats your favourite?