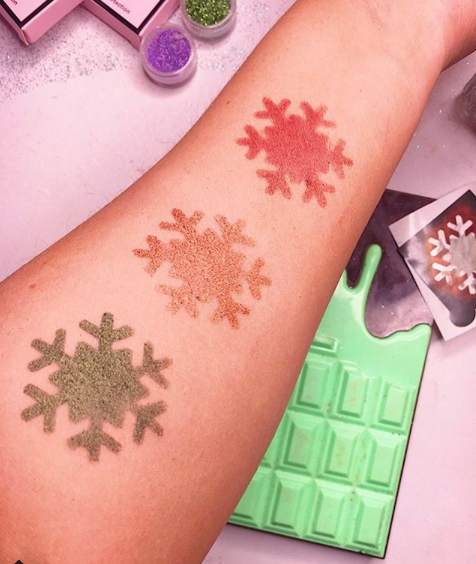 Hello Christmas!
Is it too early, I don't think so. I post a lot about Makeup Revolution, but I really want to express how amazing, affordable and good quality their makeup products are. These chocolate palettes are insane. I find happiness in swatching makeup.
This palette is the Mint Chocolate Palette – It comes in beautiful packaging like a mint chocolate bar and it offers some stunning shades. What I really love about Makeup Revolution Chocolate palettes are that they always give us matte colours and shimmer. You can even use this palette as a highlighter, they give you everything for £8.99. Im blown away! I am on the hunt for all of their palettes, I will have them all one day.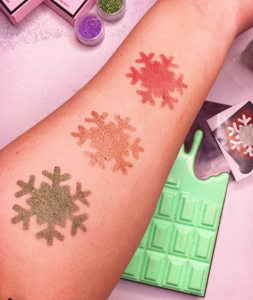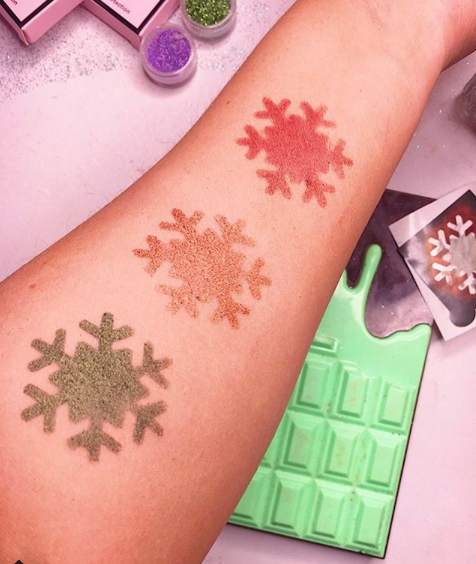 This swatch is on my swatch instagram page @melsswatches
I also have another instagram account @itsmelissajayn
I have recently done a beautiful kinda bronze yellow and red festive look on my you tube channel using this palette.
Feel free to check it out and don't forget to subscribe!