Hello Everyone! Good Afternoon and happy Monday. Today I am feeling really good and I wanted to share with you some amazing clothing items. I have been honestly so obsessed with these.
So I am actually working with an amazing clothing brand called Katch Me, they are such a stylish brand and they offer up to a size XL 14. I love brands that have a huge variety of sized. As a mid/plus size woman I like to have that option.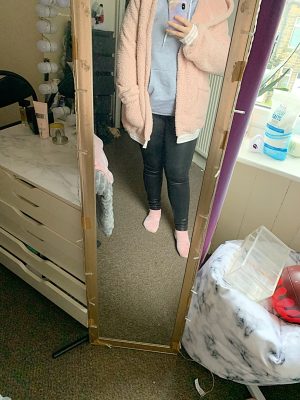 The first thing I have picked is this stunning coat and this has to be my favourite teddy coat I now own. I am so involve with it, it is a cute shade of pink more like baby pink. Completely teddy bear style, super comfortable and it has pockets! Now I don't know about you but I love pockets in coats and it really frustrates me when companies don't put pockets on hoodies and coats.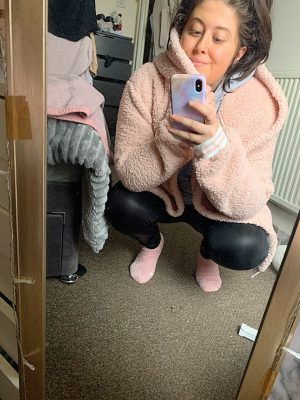 It fits oversized which I love and it is honestly the most comfiest coat ever!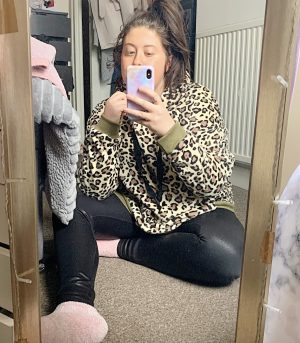 The second item of clothing I picked is this Khaki Leopard Print Faux Fur Hoodie I am honestly so happy with this. It is such a cute hoodie, I love how vibrant the colours are and how stylish it is. I honestly found this super comfortable as soon as I tried it on and have been living in it over the weekend. Anyone else just living in comfy clothes ever since lockdown? hehe
I love the material, it is not irritating in any way and it fits really nice again oversized which is what I like as I have had a baby now and I am carrying a little extra weight. I like my clothing now to be comfy and oversized.
The last item of clothing I picked was another hoodie! I know I have a hoodie obsession!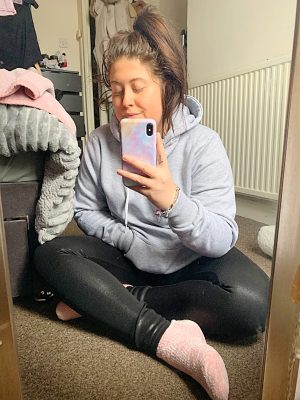 This Grey Oversized Hoodie is such a lovely item of clothing, I absolutely love how basic it is but still really stylish. I love how cosy and comfortable it is. I also love the added drawstrings at the top I think it just gives it something extra.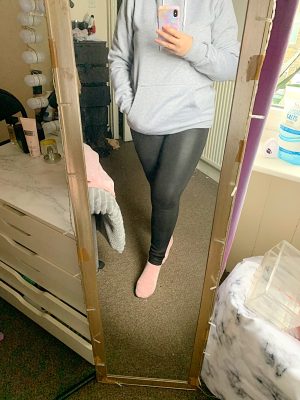 I will be sure to be living in all of these items of clothing, I am super happy with my picks and I will definitely be using Katch Me again. I am so happy I have been introduced to this brand.
I always go by the material of the clothes and I feel like the quality of there clothing is amazing and very affordable to.
This post was in collaboration, however all opinions are my own.