Hey guys its Tuesday! Happy Tuesday I hope you are all well and keeping safe.
I am so excited to share this first impression with you on these beautiful highlighters from Jolie Beauty. I have worked with Jolie Beauty before and have tried their products. You may remember the bronzers and blushers review.
So I am so blessed to be sent their new second skin collection highlighters, I can not wait to tell you my thoughts.
Lets start of with the packaging.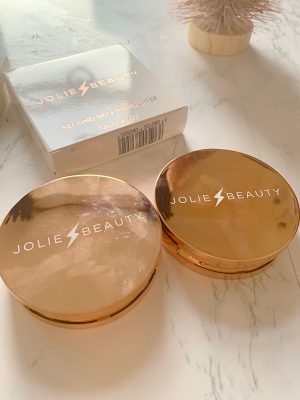 The packaging is a gorgeous gold it looks so stunning and premium. I really love their packaging to be honest, it is very simple but beautiful.
I was so blown away with the first impressions of these highlighters, they are absolutely beautiful! They look so pretty, the Jolie Beauty logo is in the highlighter itself. I love when brands do this!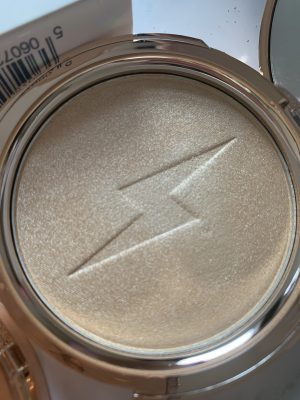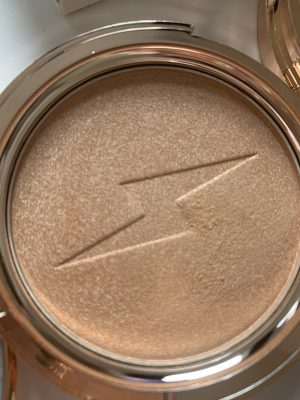 The colours I received were for a medium skin tone:
Saintly is a pretty light shade and dreaming, dreaming is the more warmer tone. I love both of these shades so much.
Jolie beauty have many shades for different skin tones which is something I absolutely love too.
First Impressions
Okay so when I first dipped into the highlighter I really liked how it wasn't overly powdery. Some highlighters I have tried are a little bit powdery. I honestly was so impressed with how stunning one little swoosh lol gave me. I love a highlighter that you can build up, this is definitely one of those.
It didn't have a ton of fall out which is also one of my fave things, I tried both shades and I have to say my favourite is the Saintly shade. It is so fresh and glowy. I love a more lighter gold on my cheekbones.
So I took a picture after doing a full face of makeup and I think the highlighter looks amazing in my opinion. I have sometimes had to spray my highlighter brush with setting spray to get a really bold/wet look.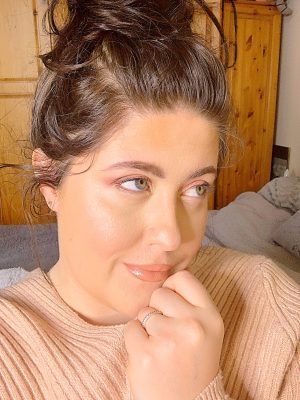 However I really loved how this highlighter looked alone.
It didn't give me a blocky look, some highlighters can look like stripes on your face. This didn't look like that as you can see this highlight really complimented my skin and the rest of my makeup.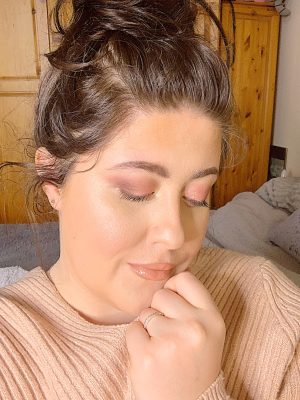 I love the gold tones, sometimes I wear a rose gold highlighter but not often I always go-to a gold shimmer and this Saintly colour is just perfect.
I also love the other shade dreaming, its much more of a warmer shade but I feel if I was to do a very fall dark eye make up look it would really compliment.
I love how good it looks in photos and I have already had compliments on my Instagram.
I will be making this highlighter my everyday highlight now.
Overall I am very impressed and would definitely recommend these products, I absolutely love their Second Skin range and I can't wait to try more products from Jolie Beauty.
These products were gifted (in collaboration), opinions are all my own.