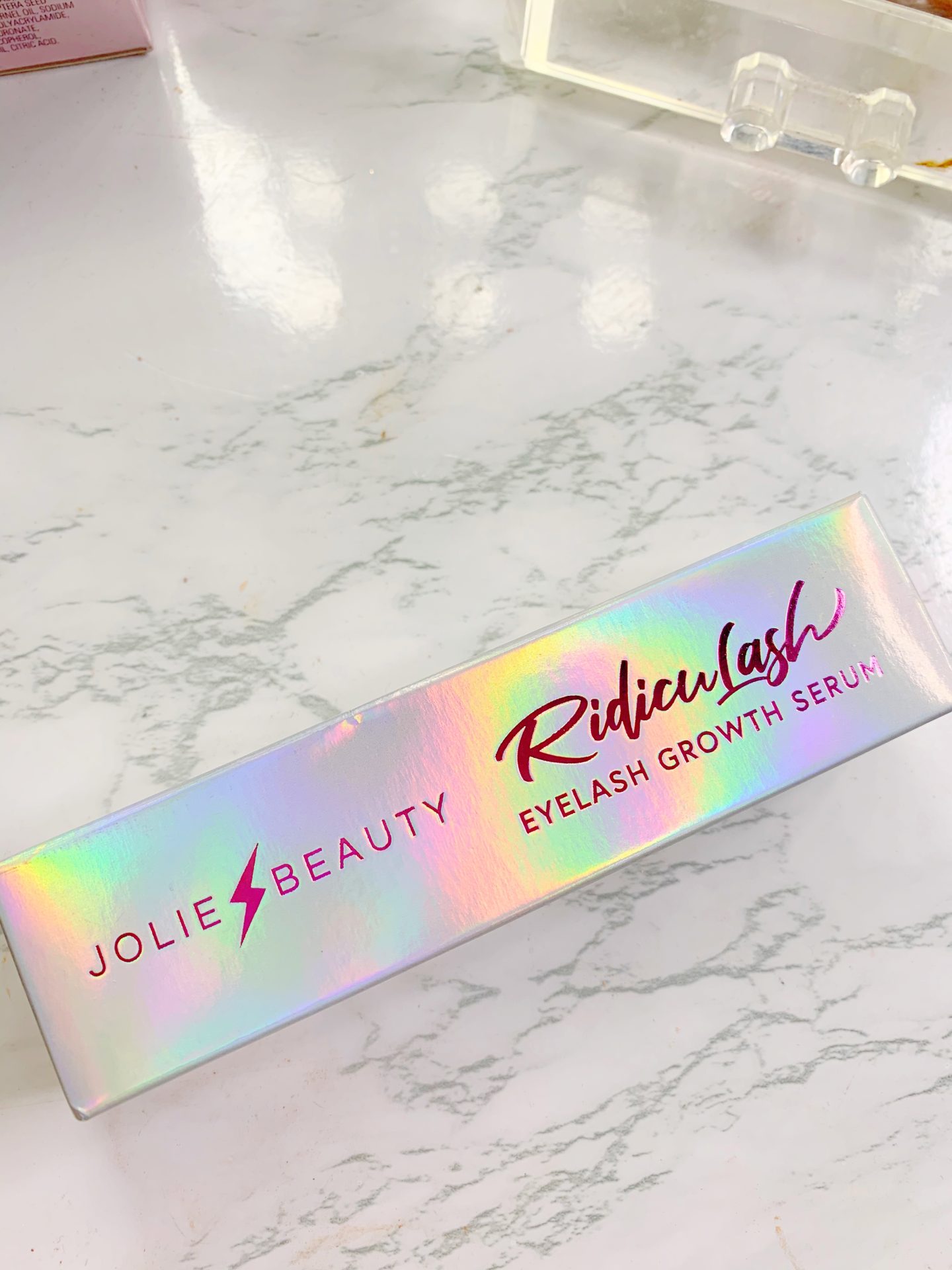 Let's talk about eyelashes, I really dislike my eyelashes at the moment I use to have eyelash extensions and I would always end up pulling them out. I honestly ruined my eyelashes, I kept tearing them out by accident with the fake ones. I was left with very bald eyelashes, I tried lots of different mascara but nothing gave me a wow factor.
I also don't tend to wear false eyelashes (strips) to be honest I don't really know how to put them on properly. I do love the false Eyelashes I have but I much prefer to have my natural eyelashes with a mascara. You can build up beautiful looking eyelashes with a good mascara. I have also been curling my eyelashes first and I have found that to help a little bit but my lashes just look so stubby and short.
I have been trying the Jolie Beauty Eyelash serum for six weeks now and I can't wait to share with you my review. I have never tried an eyelash growth serum before even though I do see them around. I love and trust Jolie Beauty so I thought I would give it a go.
The Jolie Beauty eyelash serum is called Ridiculash and it helps promote the growth of your natural lashes by using a scientifically advanced eyelash serum. It is a clear product.
Here are my eyelashes before starting the eyelash serum.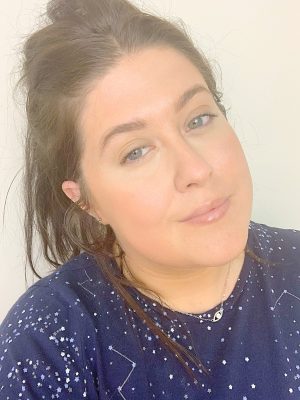 You apply the lash serum morning and night to get the very best results. There is a really easy brush applicator which allows you to get right on to the roots of the eyelashes, results will start to show after 1 month usage however I feel like after 3 weeks I noticed a difference.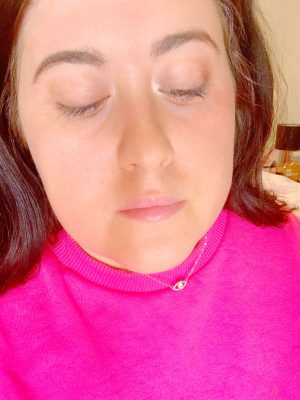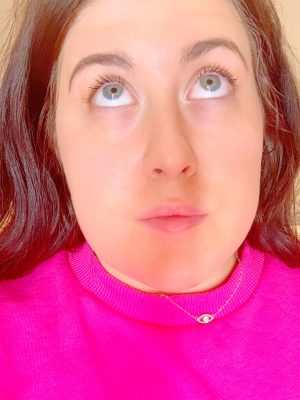 I have always been very self conscious about my eyelashes. I have such short lashes, throughout my Youtube life and blogging I always would get eyelash extensions because I wanted to look nice on camera, but then I found them to be really hard up keep and just love the look of natural lashes with a good mascara.
I honestly had no hope for my eyelashes but I have used other Jolie Beauty products and I am a big lover of the brand now, there products have never disappointed me. when I tried this eyelash serum it felt so natural on my eyelashes it didn't irritate or sting me which made me feel so much more confident in using it going forward. I applied it every single day for 6 weeks and I am very impressed with the results. I feel like I can now wear a mascara and have very pretty long eyelashes.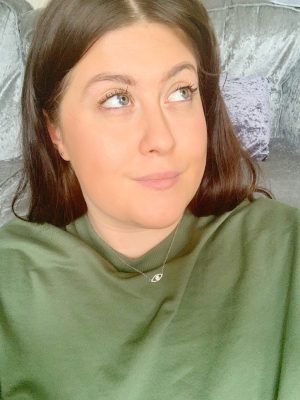 You can see how much they have grown mostly in the centre of my eyes which is where I had a lot of eyelashes falling out after using and taking my of eyelash extensions.
I absolutely love how gorgeous my eyelashes look now with a simple mascara, I feel so much more confident. I am going to continue using this every single day and hope to see even better results.
I honestly very much recommend this product if you want to grow your natural lashes. If you continuously use this product daily for 3-4 weeks you will notice a difference.
This post is in collaboration, however all opinions are my own.