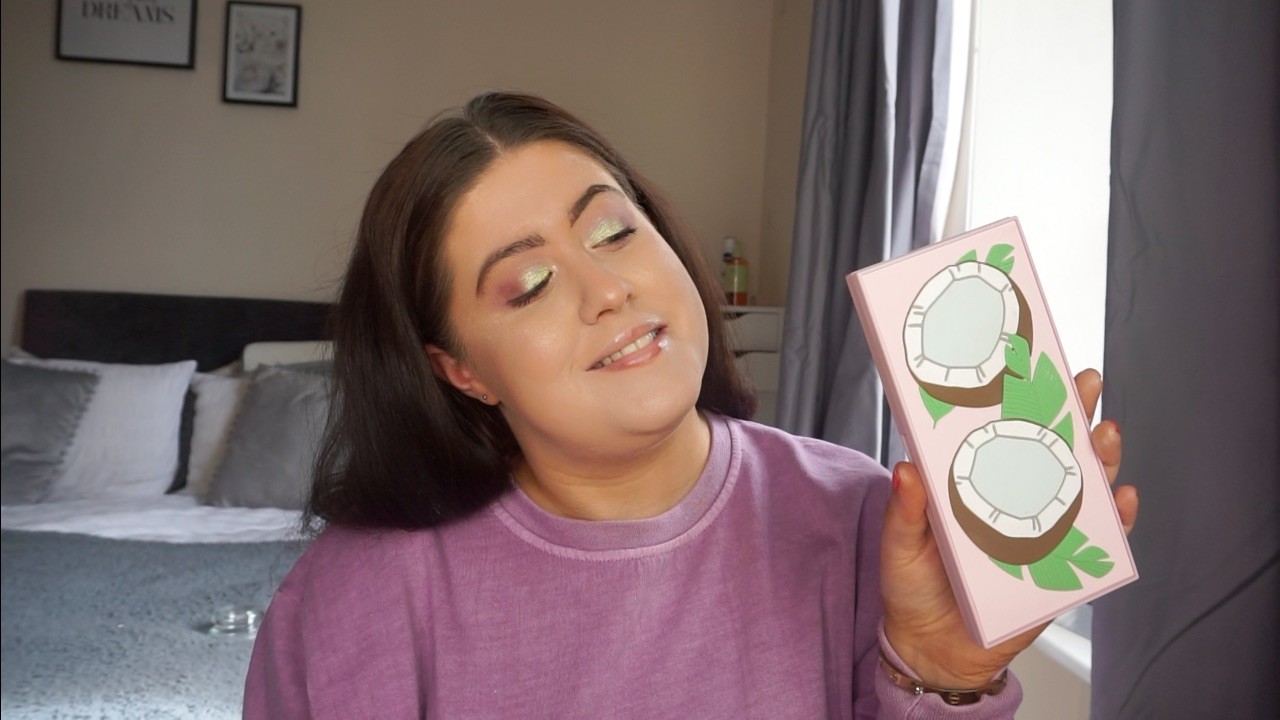 Today I am sharing my first impressions on the new I heart Revolution tasty coconut palette. I picked it up last week and I have really been enjoying it so far, I also filmed a first impressions on my Youtube Channel.
Packaging
If you have used I Heart Revolution products before you will know that they love to do fun and cool packaging, I have quite a few of their palettes. This Tasty Coconut Palette is so cute and adorable, I love the coconuts design. The coconuts are also 3D and kind of raised which makes it even more fun.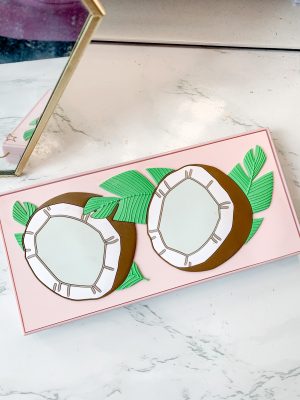 Colour Palette
There are 18 colours in the palette and there is a good variety of shimmers and mattes. Sometimes in palettes you get lots of shimmers and then only a few mattes or the other way around. This palette has got a very good amount of each.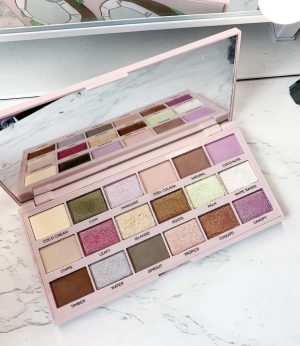 The colours are so pretty, very pigmented and blend lovely too.
Overall I am really impressed with this palette, feel free to check out my Youtube Channel where I created a fun look.