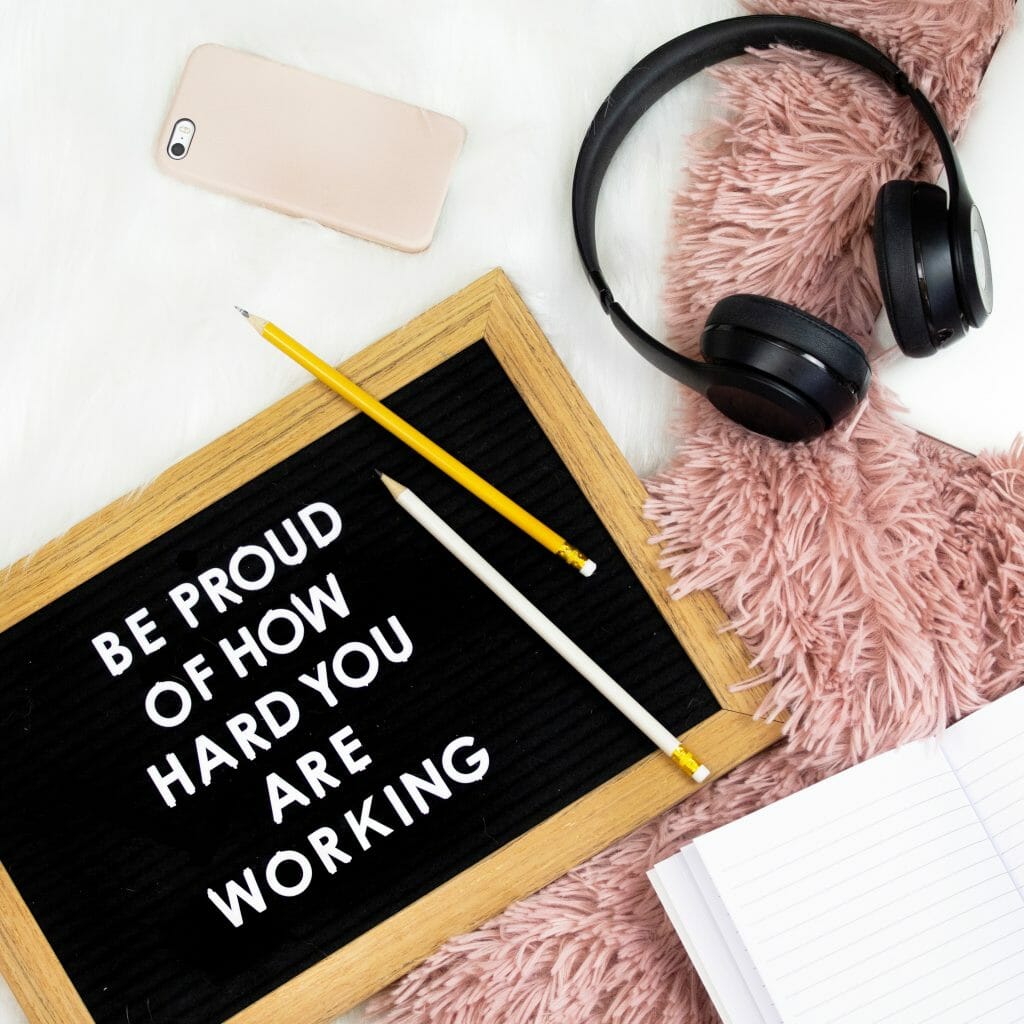 If you guy's watch my Youtube Channel and know me well, you will know that I can be quite an over thinker and worrier. I have really been trying since having my first baby to be more positive for so many reasons. One being that I want her to grow up feeling more positive about life.
So I have really struggled with my confidence and everything in general since being diagnosed with Graves Disease, it is an autoimmune disease which causes me to get underachieve thyroid. I gained a lot of weight that I can not shift even though I do try. It is a life long condition that I am just starting to accept now.
I am so grateful that I managed to have a baby whilst being on medication for my thyroid it look a lot of tests and management but we got there! 🙂
So I am going to share with you how I have implanted small things in to my life that have helped me become more positive and happier.
ROUTINE
I never use to have a routine, I think having my little girl has really taught me how to have a routine and be more productive and I love it! I use to get up and didn't know what to do, I didn't feel like doing anything because unfortunately what can come with underachieve thyroid is depression and lethargy.
Since having my little girl Olivia I am much more into a routine, I get up really early so I can have half hour to myself to have a cup of tea, then I get Olivia up. We have breakfast and chill. I love chilling with her and looking after her, it is such a great feeling as well knowing you are needed. I now have a routine with her but also with myself, obviously I look after her through the day breakfast, lunch, dinner, changing nappies, playing etc. but I also have my own routine. I film when she is napping, I edit when Liam has her or she is in bed asleep. I blog throughout the days when I can, I love our routine.
PAMPER
I have found a huge love in pampering lately, I was ill after having my baby girl and I couldn't even bath/shower for four months I was having strip washes. So as soon as I have been able to have a bath, I have fell involve with it all. I pamper at least twice a week and I have filmed a pamper youtube video on this. I really love pampering- hair mask, face mask, sheet mask, skincare etc. I absolutely love it and it makes me feel so good. I really look forward to going upstairs when my partner Liam looks after Olivia. Sometimes I will spend a good few hours pampering and taking care of my skin.
If I take care of my skin it makes me feel more confident, makeup is great but having good skin is the way forward.
FILMING/YOUTUBE
As you guys may know I am a Youtuber also, as I said before I have lost so much confidence since being diagnosed with my illness but ever since I came across Youtube I fell in love. I literally film every other day now, I am so confident infant of the camera it is weird, but I love it. I get so many cute and kind messages from people daily and it really helps my confidence and my self esteem. I have realised you do NOT have to be skinny and perfect in life. Everyone deserves to do what they are passionate about. There are so many plus size you tubers out there that are stunning and smashing their goals. So I thought why can't I. Obviously Youtube and putting your life on line brings hate but its all part of it. I take no notice now, it use to bother me a lot.
Anyway filming really helps me express my self, be creative and connect with people. I love it so much, I hope to grow my youtube channel more one day as well as my blog. I get questions on Instagram daily how I manage to look after a baby, write blog posts and film/edit Youtube videos. If you are passionate about it you will make the time. Luckily my partner knows how much I love it and believes in me, so he will do whatever he can to help so I can do my work. My blog is my job, I work with brands and receive products. I love it and I am very grateful for it all.
CLEANING
Okay, so I use to hate cleaning. My mum use to yell at me all the time…CLEAN YOUR ROOM! I hated it haha. but now I have my own house and child. Things are so different, I am obsessed with cleaning. Mrs Hinch really helped me find a love in cleaning. She has made cleaning so much fun and uses exciting products. She uses Zoflora and certain cloths. Honestly you need to check her out. I will link a few of the cleaning products that I am obsessed with.
So yes cleaning is fun now, I have to clean the house nearly every day I have a messy fiancé and baby. I wouldn't have it any other way, I find it really relaxing and I have also filmed a Clean with me video so make sure you check that out ( don't forget to subscribe).
Zoflora:
The Pink Stuff:
Fabulosa:
Minky:
Pop into B&M/ Home Bargains and Wilkinson's and you will find all these products too.
WALKING
As family we go for daily walks even if it is just around the block, and we all love it so much. It is great for your health but also it helps you clear your head. If I am feeling down or having a rubbish day I will go for a walk and I feel better instantly.
All of these things that I do now, have really helped me to feel more happier, confident. I try to change every negative into a positive some how and a HUGE tip that I can share with you that I have been doing lately. If something minor happens I use to flap about it and get upset. Now I say we will sort it, and somehow it gets sorted. For example my fiancé got one of the knives wedged behind the cutlery drawer and he was saying "oh no what are we going to do, we will never get that out". It was looking really impossible but I said "YES WE WILL"! and guess what we did. Just say to your self you will get this, you will achieve this and be more positive. I guess I believe in the law of attraction but that can be for another post.
Let me know down below what you do to make you feel more confident and happier.
Speak soon
Melissa Jayne
XO
This post contains affiliate links and I receive a commission if you visit a link and buy something on my recommendation. Purchasing via an affiliate link doesn't cost you any extra, and I only recommend products and services I trust. All opinions are my own.