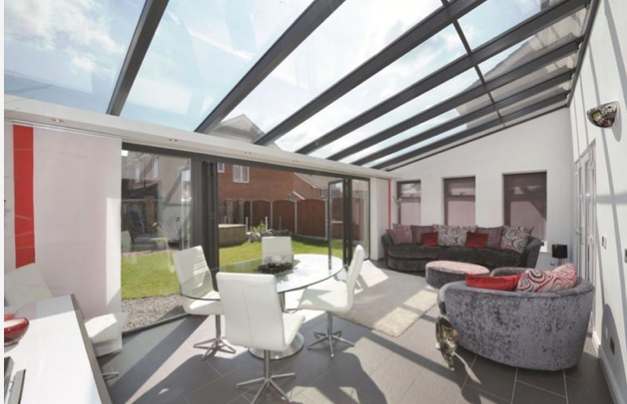 I have just moved into a new house and I already have so many ideas for what i can do to improve already! I have always wanted a conservatory and an island in the kitchen. I have been to so many places and seen so many different ideas. Our kitchen is kind of small and narrow, don't get me wrong it has everything we need however its just not my "ideal" kitchen.
My dream kitchen is beautiful marble worktops , with matching cupboards and an island in the kitchen. Ive found my inspiration from https://www.threecountiesltd.co.uk. I have had some amazing thoughts and ideas after seeing there conservatories and garden rooms. I would love to extend my house and have a beautiful conservatory. You can get a free brochure from them.
There are many options of conservatories:
Orangeries- An orangery is a combination of a traditional home and a conservatory w

ith a base of brickwork. It suits your home and is completed with tall glass windows and a stylish lantern roof. If you're looking for a really stunning addition to your home with plenty of wow factor then consider an orangery. They are beautiful!
Traditional Conservatories –

A classic conservatory can be built to your exact requirements so you get the shape and style of conservatory that is right for your home.
Glass Extensions-

A glass extension is a modern choice that will add a high performance glass veranda to your home.
Lantern Roof-

A lantern roof will add the illusion of space to your home, as well as letting lots of natural light come pouring in, beautiful for a summers day.
There are so many colours to choose from also and if you are going to extend and design a conservatory use the website provided to the best of your advantage as they will help you create what is right for you and make your home look perfect, because everyone wants the perfect home.
They also offer 0% deposit and finance, 10 year guarantee, they are made in the UK and 1000+ checkatrade reviews
Something else I would love is to extend the space with some bifold doors, I found some direct bifold doors that I like. The strength, durability and security of the doors means that I would be able to enjoy low maintenance and reliability.
They are thinner aluminium frames and are uninterrupted panoramic views, the doors have stainless steel rollers for a smooth and effortless operation. There are so many choices a huge variety that will suit any house. You can customise exactly how you want to.
If you want to, you can get a free quote before going ahead, also I forgot to mention there are so many colours to choose from, a big variety of door handles and many other features.
The delivery is also within a 2 week timeframe and there is a number to call through the whole experience.
If you want to you can check their website- https://www.threecountiesltd.co.uk/conservatories/
and visit their showroom and check their reviews. You won't be disappointed.
All reviews are my own