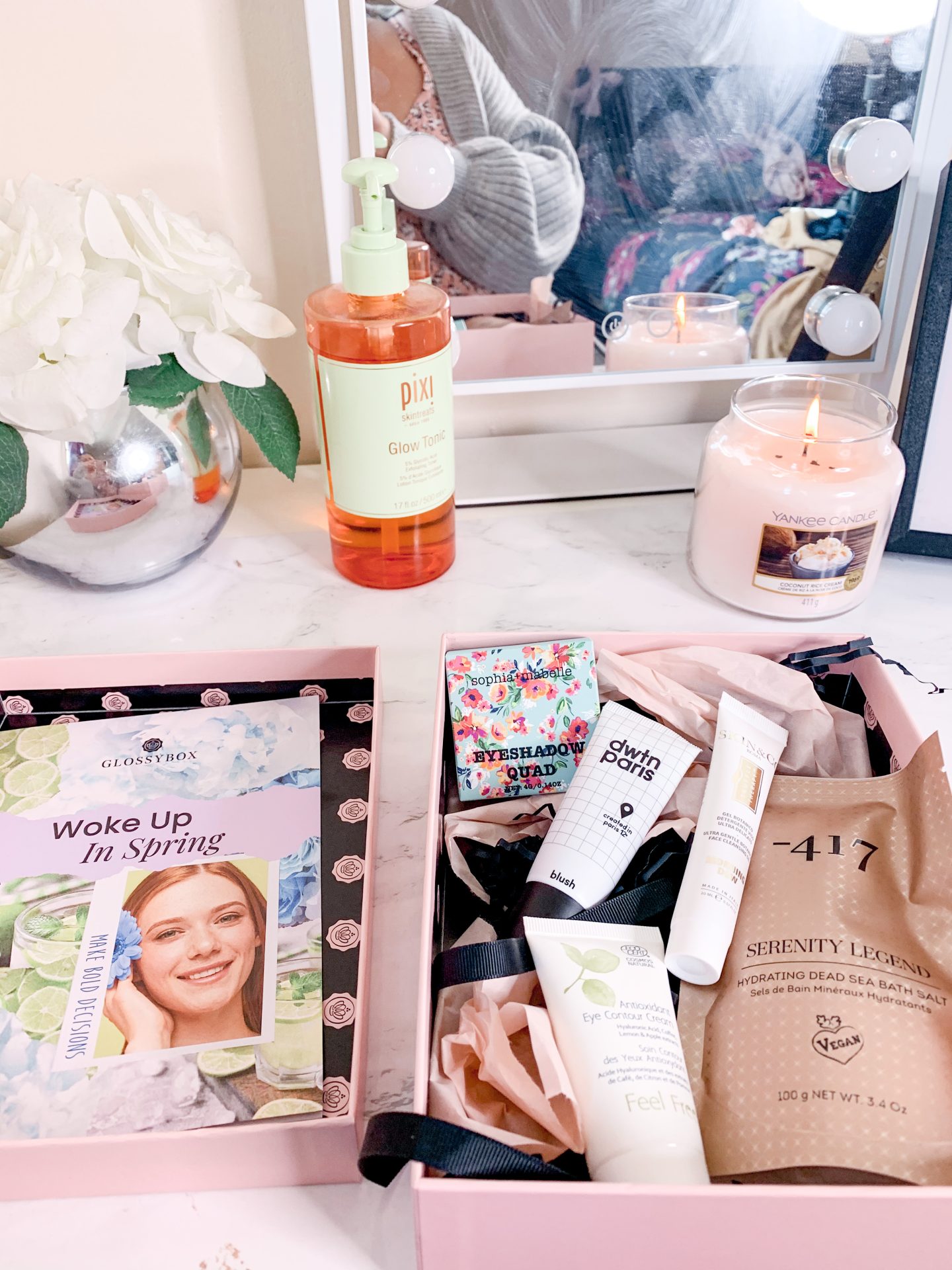 Good Morning Everyone!
Todays blog post is going to be about the NEW GlossyBox April 2021 beauty box.
I have started a new thing on my social medias where I am filming an unboxing on my YouTube Channel and Instagram.
I love this months box it is all about spring, I am honestly obsessed with the products.
The five products I got in April's Glossybox:
Dwtn Paris Liquid Blusher
The Dwtn Paris liquid blusher is the perfect product to illuminate your cheeks, gives you such a stunning glow.
Sophia And Mabelle Eyeshadow Quad
This beautiful eyeshadow palette has some stunning everyday kind of shades.
-417 Hydrating Dead Sea Bath Salts
These dead sea bath salts are amazing, I have used them the other day in my bath and they are very relaxing and feel extremely luxurious.
Feel Free Antioxidant Eye Contour Cream
Hydrating the under eyes whilst also eliminating small lines and bags. The perfect everyday eye cream.
Skin & Co Roma Truffle Therapy Morning Dew
I haven't tried this yet however it is suppose to give you a bright and uplifted complexion which will be perfect for the spring.