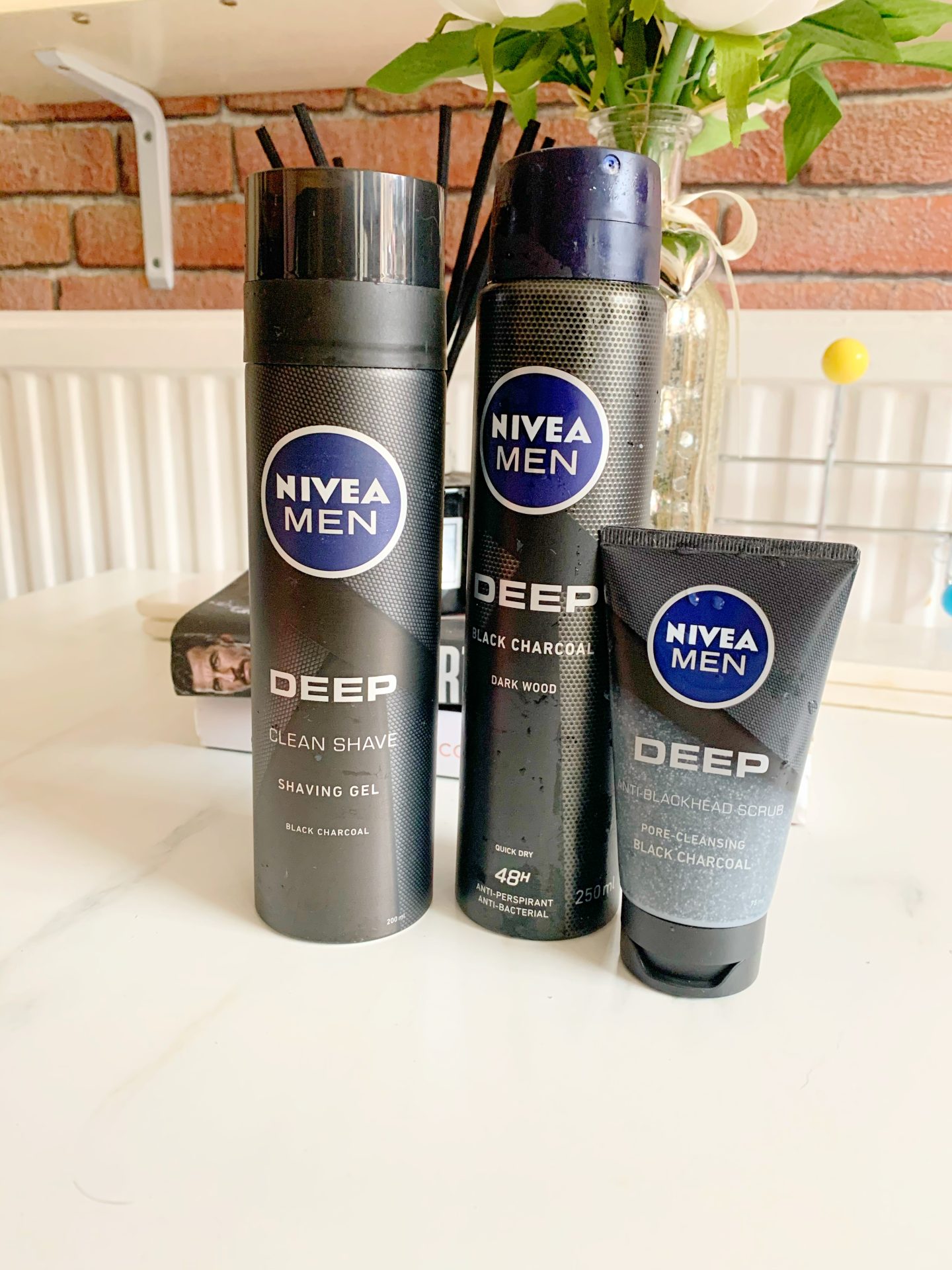 My Fiancé has kindly been gifted from Nivea their Deep Range which uses black charcoal to revitalise skin and leave it looking clearer.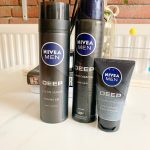 Nivea Deep Anti-blackhead scrub
Liam has been using this scrub for two weeks now, he suffers with extremely dry acne prone skin. So far it has worked really well for him and cleared a lot of his blackheads up. It has also left his skin looking a lot more clearer.
Nivea Deep Black Charcoal Dark Wood Anti-perspirant
This deodorant has also worked well for him, it is long lasting, nice and soft on your skin. His skin feels very fresh, it also does not leave any black residue. He has been using this for a week straight now and really likes it. A good deodorant is what lasts all day and this certainly does. I have even used it myself a few times and I have noticed how good it is in keeping the sweat away.
Nivea Deep Clean Shaving Gel
This is also a great product for him, it leaves his skin feeling really clean and moisturised. It is a very good protector for the skin and works very well as a protector against his razor. It is also very easy to use, which is a great thing for men when they are shaving.
Overall he is very happy with these products, he would definitely recommend them to others and will continue to use them. I am a huge lover of Nivea ever since my late nan introduced me to them when I was a teenager, she was involve with them, I have loved Nivea ever since, they're products are so kind to your skin.
I really hope you enjoyed this read, it was from my partners prospective so all reviews were his own opinions.
This pot contains affiliate links to products. I may receive a commission for purchases made through these links. All opinions are our own.
Speak Soon
XO, Melissa