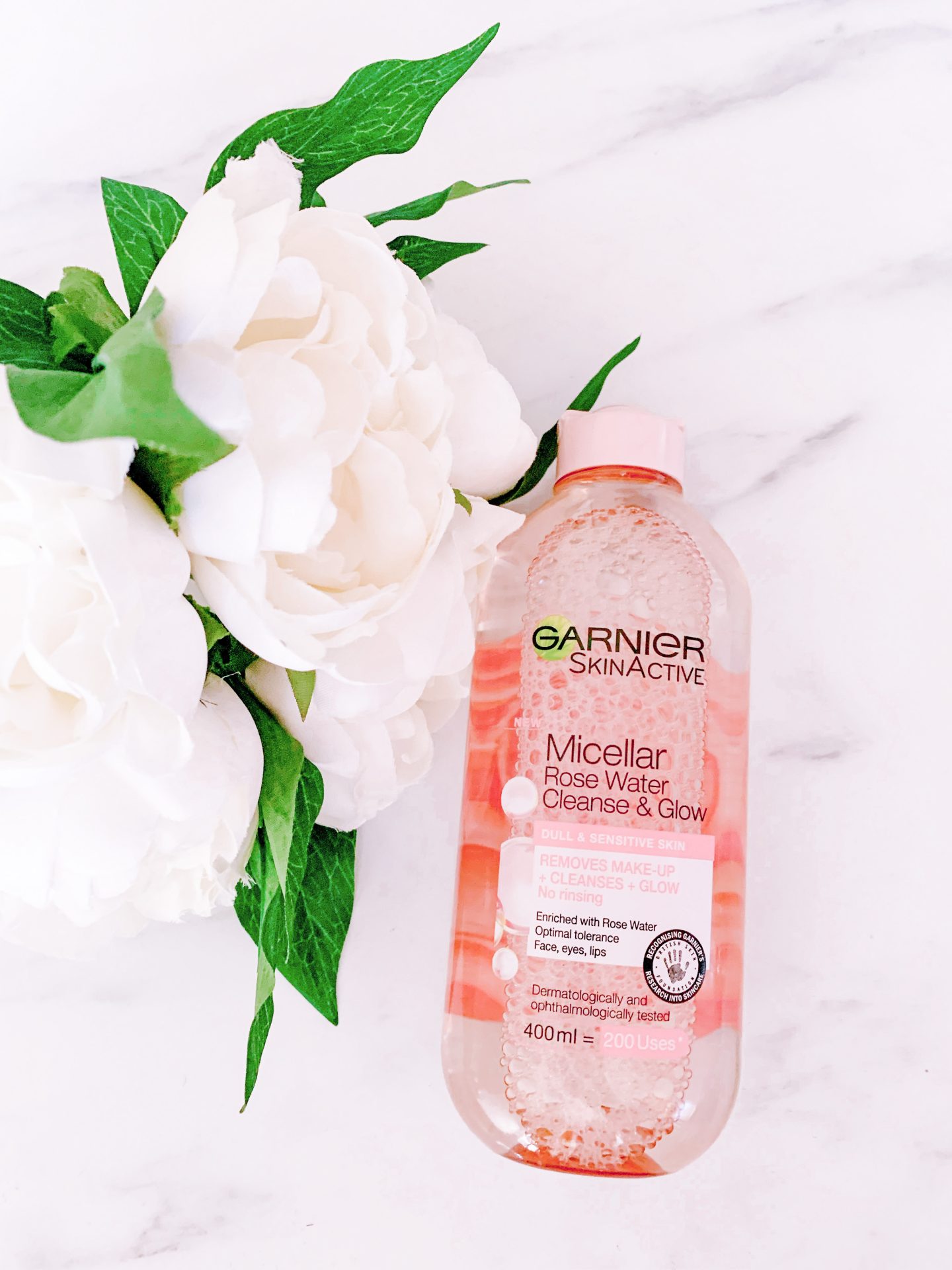 Garnier recently released the Rose Micellar Water Cleanse And Glow to their Rose Water Collection which already consists of toner, cleansing milk and two moisturisers.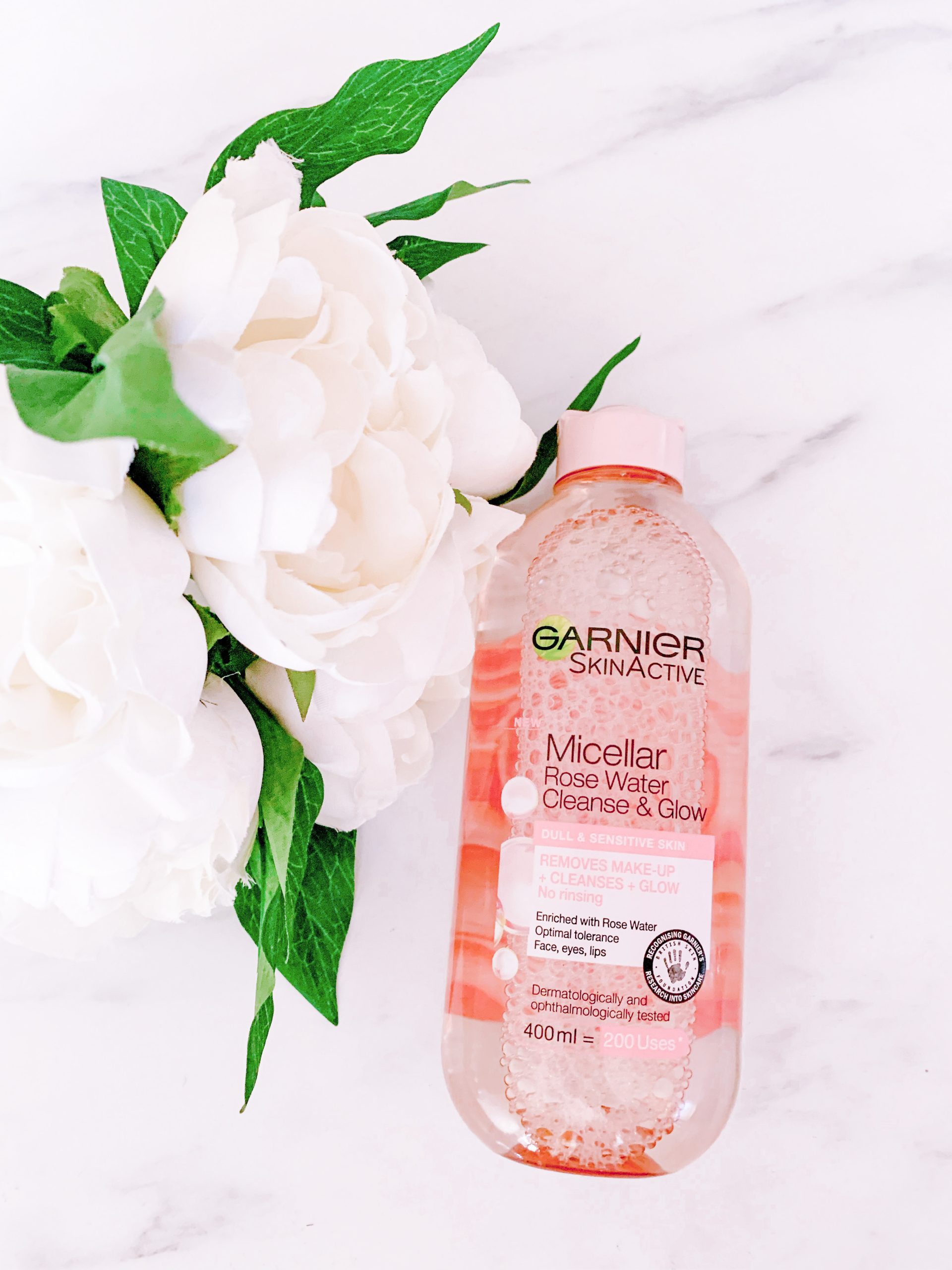 I absolutely love micellar waters, I have tried quite a few different brands however when it comes to Garnier I am here for it. I will buy it, I absolutely love Garnier products. I have tried the Garnier normal Micellar Water and the Milky Micellar Water and I absolutely love them so I thought why not try this one.
I am so excited to share my thoughts with you, I picked this up from Boots when I went to pick up my daughter her first tooth brush (Awww). I saw it and I thought I have wanted to try it for quite a while now.
The Garnier Micellar Rose Water Cleanse And Glow is for dull, dry and sensitive skin. I have all of these types. It can be used on your face,eyes and lips to remove makeup and give your skin a beautiful glow. It helps to remove impurities and dirt whilst brightening up your skin.
This all in one cleanser is enriched with Micelles, cleansing agents that capture makeup and dirt like a magnet and lifts it away from the skin. Rose water is known for its brightening properties. The formula is infused with a beautiful scent.
This product is also dermatologically and ophthalmologically tested.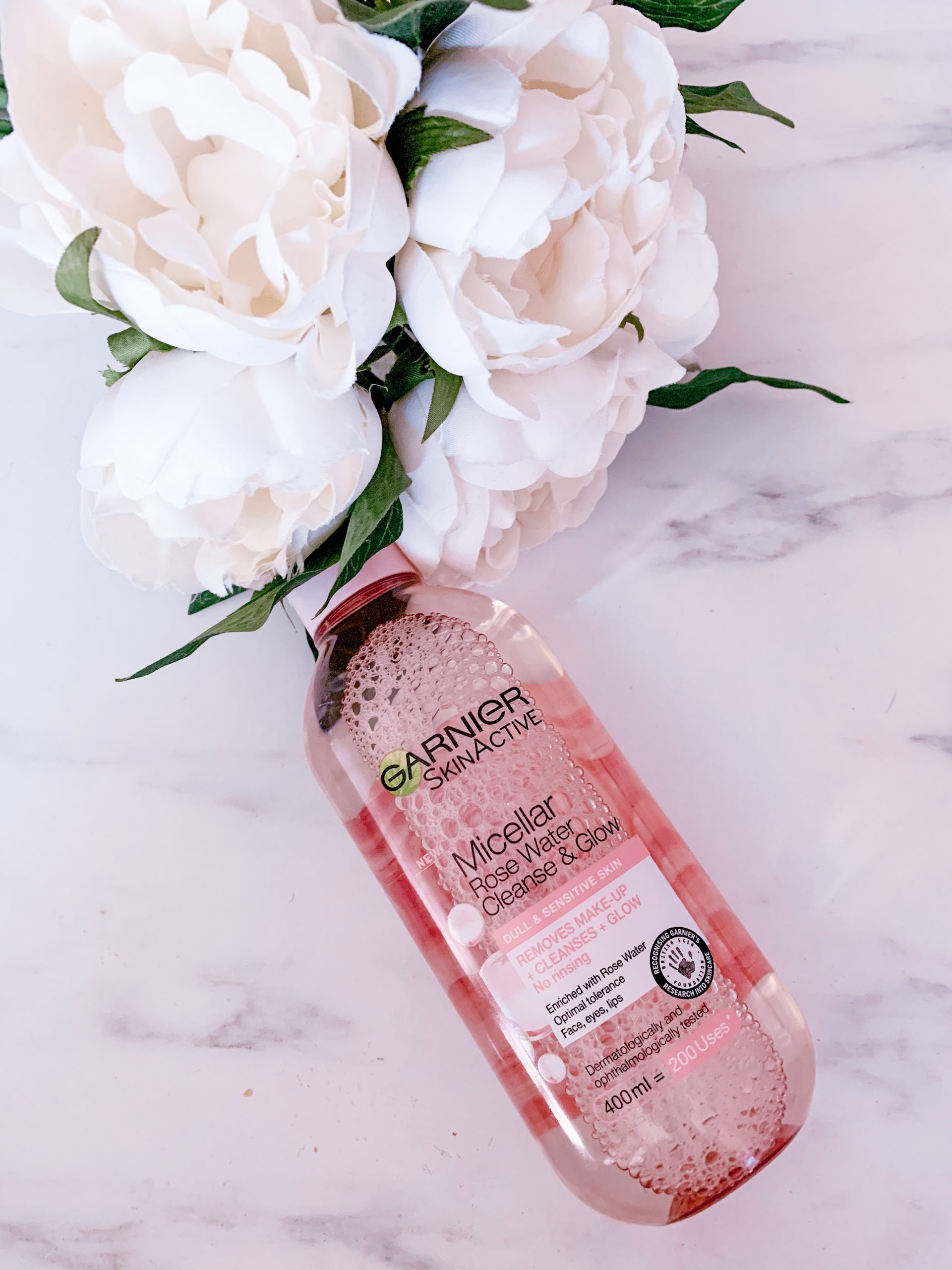 How To Use:
Use a cotton pad and apply the product, simply wipe your face, eyes and lips. The best thing about this product for me is there is no rinsing required which makes it so easy and quick.
My Thoughts
I have to say I am very impressed with this product, I have used it only a few times so far but I am really loving it. I love how gentle it is to your skin and it certainly makes your skin more radiant. I have really noticed my skin looking so much more glowy and vibrant. My skin is definitely less dull and tired looking.
It hasn't given me a break out or anything like that and it is not to drying on the skin. Overall I am very impressed with the Garnier Micellar Rose Water Cleanse And Glow.