When it comes to fashion, it can be hard to find certain items especially shape wear and wholesale lingerie. After having a baby I have definitely gained weight and can certainly still fit in some clothes but I am also in a size 14 and 16 in some things which can be classed as plus size. When it comes to plus size clothing you want to accentuate all your curves in the right places.
These options are absolutely stunning and very flattering, you have some very raunchy pieces but also some more dainty cover up gowns. Which I absolutely love, I feel like these pieces are perfect when it comes to plus size. They also offer other sizes as well.
There is a big variety of items to choose from such as bodysuits and gowns.
When it comes to cheap wholesale clothing it can be really great when you find amazing quality clothes. You can find whatever you are looking for. Whether it is hoodies, T-shirts, Co-ords, sweatsuits and more. This website has a huge variety of items including jeans and leggings.
Personally I love a good pair of jeans and leggings, they have some amazing options to choose from.
Also there is a huge variety in sizing, they offer sizes up to 5XL. It can be really annoying when you find a really beautiful item of clothing and there website does not stock your size. This website stocks all sizes and lots of different varieties also.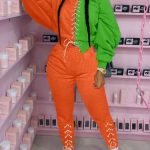 There are so many nice pieces on there, the website is super user friendly and is very easy to navigate around so you can pick what you are looking for.
Lover-Beauty Black Friday Deals 2020 are also coming on the website which is fantastic, you can grab some great deals.
Also you can choose from underwear, shape wear, clothing, dresses and sportswear.
This blog post was in collaboration, opinions are all my own.