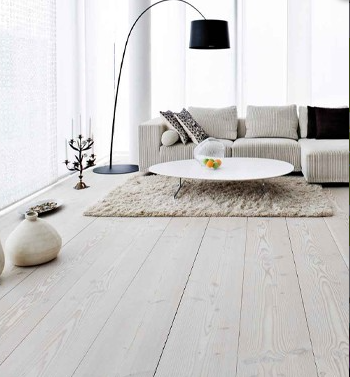 Engineered wood flooring is a form of real wood flooring that's engineered to be stronger and more resilient to moisture and heat than solid wood flooring.
Personally when I decorate my future house, I want to have wooden flooring because its easier to clean, I have pets and it can be a lot more easier to manage than carpet. It can be hard to find the right flooring for you, there are so many different types of flooring and styles/colors. I wouldn't have a clue on what to look for and what types there are. Depending on the flooring that you choose, you can order free samples to try, speak with a advisor on live chat and these have the lowest prices online.
You can choose the color of flooring: Black, Coffee, Golden, Grey, Natural, Smoked, Unfinished and White. You can also choose the wood finish i.e brushed and lacquered, brushed and matt lacquered, brushed and oiled, distressed, hand scraped, lacquered and oiled. There are thickness options, shade and installation process. There are so many options to choose from which makes it easier and less stressful. This website is so easy and user friendly, so easy to navigate around. The opening times of the business are displayed on the website and there is so much help available.
When you order your flooring, you have an account where you can choose your desired flooring and add it to your cart. They also have a dedicated showroom in Huddersfield where samples can be collected and there are experienced advisors that can help you find your desired flooring.
Engineered wood flooring is very ideal for all properties, it is so much more easier to manage than carpets. Carpets can get very dirty especially with children and pets. There can be odors and dirt that you can miss with a Hoover. With Engineered wood flooring you can Hoover it, wash it and its less likely for odors to get into. Especially if you have three pets for me this would be the perfect option.