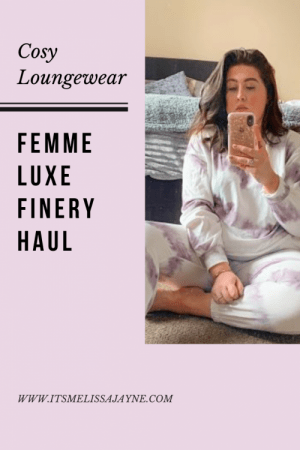 Hey Guys! I am back at you with another Femme Luxe haul. I am in love with their clothes at the moment. I have a few items of clothing to share with you as I have kindly been sent some more!
First of all this is my favourite piece, the the dye cropped top and trousers. I love Tye-Dye I feel like I am probably way late on the trend but oh well they are so cute!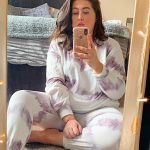 This set is super comfortable, what I love about it is that its not too cropped if that makes sense. I can't stand when clothes are so cropped under your breasts kind of, no not for me. I like comfy baggy clothes to be honest. This is just perfect for me.
The quality is great and the colours are stunning. Its like a lilac and white/grey colour Tye-Dye but also looks a little bit marble effect.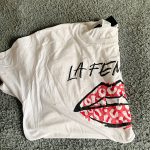 Next is this cute oversized T-shirt which is super cute! this would look great as an oversized T-shirt with leggings jeans or a dress t-shirt with over the knee boots. Oh my yes I think I know exactly how I am going to style this T-shirt.
The print on it is really nice and simple and such great quality.
You can kind of see I am a bit of a casual girl, I love hoodies and leggings/joggers etc. I am a stay at home mum and blogger so I don't need to wear special outfits.
However Femme Luxe Finery have such a huge variety of items of clothing to choose from, absolutely loads anything from Joggers, T-shirts, Jumpers, Jeans, dresses and more.
Lastly is this simple black printed T-shirt, again super comfortable gorgeous print and fantastic quality.