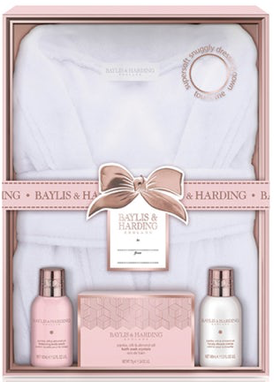 Sometimes when you just don't know what to buy someone or they don't know what they want. I always look at christmas gift guides and sometimes there are some amazing gifts. I am going to be sharing with you some beautiful products from my Christmas Gift Guide .
This is such a beautiful gift from Baylis and Harding from Victoria Plum– dressing gown, hand and body lotion, body wash and bath soak crystals. This makes such a lovely gift for either a mum, daughter, friend, sister any women basically. Victoria Plum have gifted me with this set and I am so happy. This is just perfect for them pampering nights where you just want to get all snuggly and cosy in your dressing gown and have a bath and feel beautiful. I am in love with the colours, the packaging also is absolutely stunning! It comes in this box with a cute ribbon bow wrapped around the front.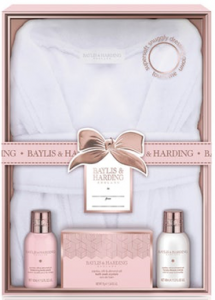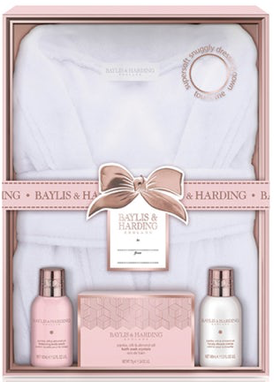 Victoria Plum offer some amazing gift sets from different brands and i'm obsessed, I found their website so user-friendly and easy to navigate around. I know for sure that my mum would be over the moon with a gift like this.
Even when you don't know what to get your partners mum and Nan, I find that one quite difficult because you don't know them well enough but you still want to give them something nice. This is perfect!!