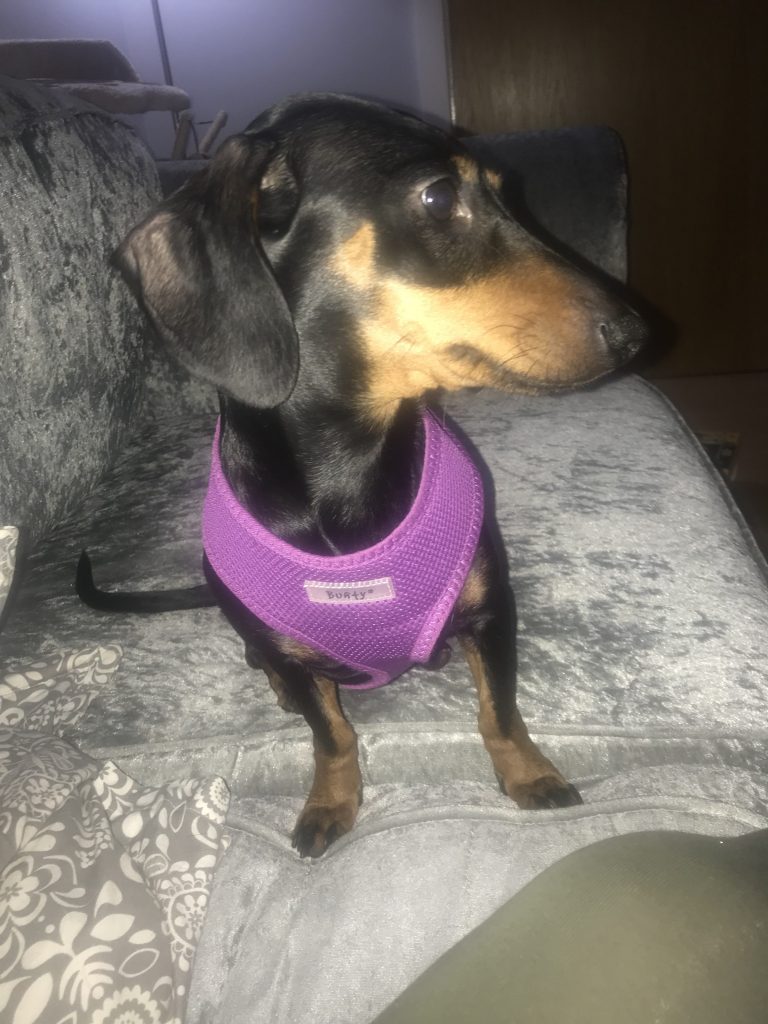 My puppy Narla well she is two years old now, but to me she is still my puppy. I have realised over the years that she is a very strong dog. She is a miniature dachshund which I thought wouldn't be very strong on the lead however she has snapped two leads now just from pulling. Therefore I have been using harnesses as there stronger and secure. Bunty have kindly gifted me this gorgeous purple harness for her, I have had it for over two months now and I wanted to write my review on it after a few months to see how strong it is. I am super impressed, it is so strong, very comfortable for her. It has easy adjustable straps on it and I now feel very confident when she has this on.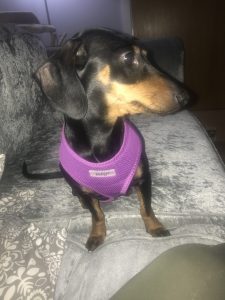 I went for this really pretty royal purple colour and I love it, she is so cute. She has had so many compliments on her harness. I definitely recommend this harness it is super strong, comfortable and easy to adjust. It also has tiny breathing holes in it so in the summer she can get a lot of air to her fur which is great.
This is the exact harness for you guys to check out, it comes in many different colours.
This product was gifted to me. All reviews are my own.