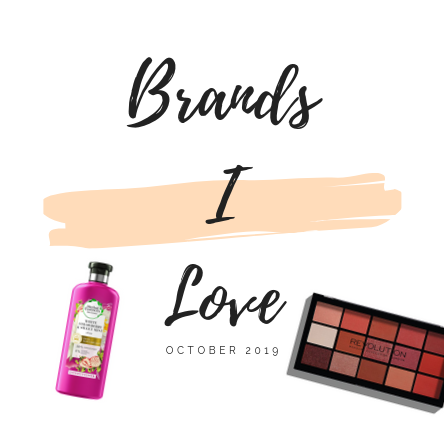 Brands That I Love
Hey Loves! Today I am going to share with you the brands that I have been loving lately. These are just a few to show you!
Velvet Caviar
Cotton Candy marble iPhone case is my absolute favourite from Velvet Caviar, I have this case on my iPhone 7 plus and it is my favourite one to use. I love how stunning the colours are and the pastels. This case is also super protective!
The holo Moonstone marble case is also another favourite, I love the pastel colours and the sparkle that runs through it. Anything holographic and I am pretty much sold! All Velvet Caviar phone cases are super protective. Both these cases come in iPhone the oldest being iPhone 6/6s.
Velvet Caviar also offer phone grip rings that match the phone cases available, they have a massive variety of designs. They are very convenient you can comfortably hold your phone with one hand, snap pictures with ease, and stop dropping your phone. The coffee one is so extra and I love it!
Makeup Revolution
Reloaded Newtrals 2 Palette
This Makeup Revolution Reloaded Newtrals 2 Palette is a stunner! I love this so much, this is one of my favourite go to palettes that I own. I love anything with nudes and shimmers. This palette is so up your street if you love nude everyday looks but can also go full glam with the shimmers! The pigments in these shadows are out of this world!
Pixi Beauty
Glow Tonic
The glow tonic from Pixi Beauty is a MUST for you to try! It has won an acne award from teen vogue! It helps tone, firm and tighten skin. It removes dead skin cells for healthier looking skin. It is great for all skin types and leaves you with such a beautiful glow!
Velvet Blends
The Boss Blender £7.00
I haven't actually been able to try this one out yet but I have tried the dreamy! I am so impressed with it so far, It has so many angles to the sponge so you can get a perfect application for foundation, concealer and baking under your eyes. I have uploaded a video trying the sponge out on my Youtube Channel.
The Dreamy £7.00
I have tried this one and I love it! Check out the video above!
Herbal Essences
White Strawberry + Mint Shampoo
I have been using this Shampoo from Herbal Essences for about two weeks! I have to say I am so happy with it, it adds such an amazing amount of shine it has helped my damaged hair so much! Oh my goodness the smell of it is BEAUTIFUL! You need to try!
White Strawberry + Mint Conditioner
I have been using the conditioner with the shampoo as well, its great! It really makes my hair soft and shiny and takes care of my damaged ends. It literally leaves my hair smelling like strawberry mint its absolutely devine!
I Hope you guys enjoyed this post! Let me know down below what your favourite brands are!
MelissaJayneXO