I haven't done a favourites post in so long! But today I have some fab products I want to share with you.
Urban Decay Born To Run Eyeshadow Palette
First off I'm going to kick this August Favourites post off with the newest addition to my eyeshadow palette collection. This palette is filled with 21 amazing shades. It is mostly based around neutrals/cool tones and purples and pinks. You can create a wide range of looks using this palette. Also the colours are so pigmented, every single one of them. There are some fabulous darker shades where you can definitely get the perfect Autumn/Fall look. The Urban Decay born to run eyeshadow palette is just stunning.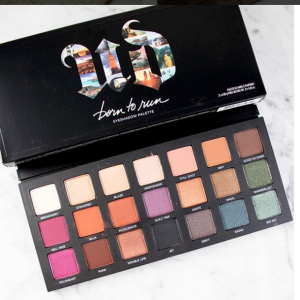 Can we just appreciate the packaging on this palette as well, it is basically from all over the world. The born to run palette was created for people who are always on the run and busy because this palette is perfect for that. When you go stay the night somewhere you always grab at least one eyeshadow palette. I never know which one to grab, because I don't know what colours I need so I end up taking a few with me but this palette is perfect. It has neutrals, glam colours and glitters.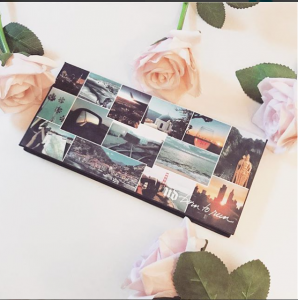 Garnier Micellar Water
I am so glad I discovered these cleansers, they are so easy to use. Literally one swipe and your make up is pretty much off. This is my go to skin care product, I have been using this forever now and I need to restock to be honest. This little product is so perfect because it cleanses your skin and also makes it feel so soft and glowy. If you are looking for an easy but effective skin care cleanser- I would strongly recommend these.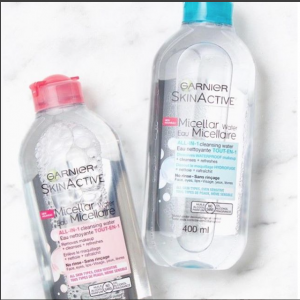 Loreal Hair Scrub
I have never tried a hair scrub before, I have used masks and deep conditioners but never a hair scrub. I had to pick this up in the shop. I sometimes do feel like when I wash my hair it doesn't get all of the dirt out and it gets oily within the next 2 days. I have always had quite oily hair. Anyway… I decided to use this hair scrub and its amazing guys! When I was scrubbing it into my hair it felt like what a hairdresser does when they wash your hair. Does anyone else feel so relaxed and sleepy when a hairdresser washes their hair, they are so rough but it feels amazing. LOL is it just me?
This scrub smells delicious and really left my hair feeling super soft and shiny and just so so clean. I would definitely carry on using this and I would strongly recommend it to you if you want that extra clean feeling. Its so easy to apply as well.
What has your August Favourites been?