Hello Happy Bank holiday Monday! I hope you are all having a relaxing weekend, I am ready to dive back into work today. I am going to be sharing my monthly favourites for August and I think I have got quite a few as I have really been trying new products lately.
Some of these products are gifted however all opinions are my own.
Wet N Wild Big Poppa Mascara
I recently picked up this new mascara from Wet N Wild and I was really interested to try it out as I saw a lot of people trying it on Instagram. I never wear false eyelashes I feel like they don't suit my eye shape personally so I am always on the hunt for a really good mascara.
I look for length and a bit of volume in my mascaras, I also don't like it when it clumps the lashes together and leaves residue on your top eye lid.
Lets get into my thoughts on the Wet N Wild Big Poppa Mascara, So the wand is a nice shape, I really like hourglass shape wands when it comes to mascara. The mascara applied really nice and gave me a really good first coat.
After applying a second coat I did not find it to be clumpy at all and the difference was phenomenal I really like this mascara.
W7 Makeup Racy Eyeshadow Palette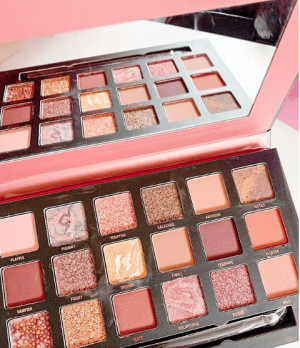 I received this W7 Makeup Racy Eyeshadow palette in PR and I had to try it, I now have made my Youtube Channel into a Makeup only channel where I review makeup. So if you want to see the look I created with this eyeshadow palette then definitely check it out.
I honestly love this eyeshadow palette, it is a dupe for the Huda Beauty Naughty eyeshadow palette and W7 have done so well with this.
The shades swatch so nice especially the shimmers, I love how they have marble designs in some of the shades because from what I got out of it was kind of a shift to the colours. So the yellow with the white marble had a tiny silver shift to the yellow. It was stunning!
Essence Cosmetics Stay All Day 16 Hour Foundation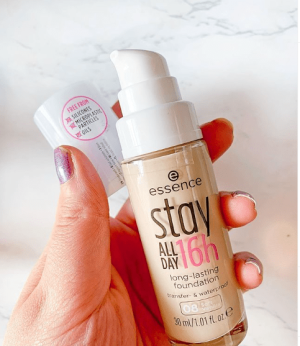 I recently picked up this foundation from Essence Cosmetics and I am really pleasantly surprised with how good it looks. I like a full coverage foundation especially with how bad my skin has been lately and I really like how this one looks.
When you apply it it blends in really nice with your skin and gives such a beautiful coverage, I would definitely say that it lasts a good 7-8 hours too. I haven't tested it for the full 16 hours.
W7 Makeup Peachy Clean Cleansing Balm
I received this cleansing balm in PR and have to share it with you, I create a lot of makeup looks for my Youtube and eye makeup can be quite stubborn to remove. However I found that this cleansing balm worked really well.
It didn't irritate my eyes or anything,