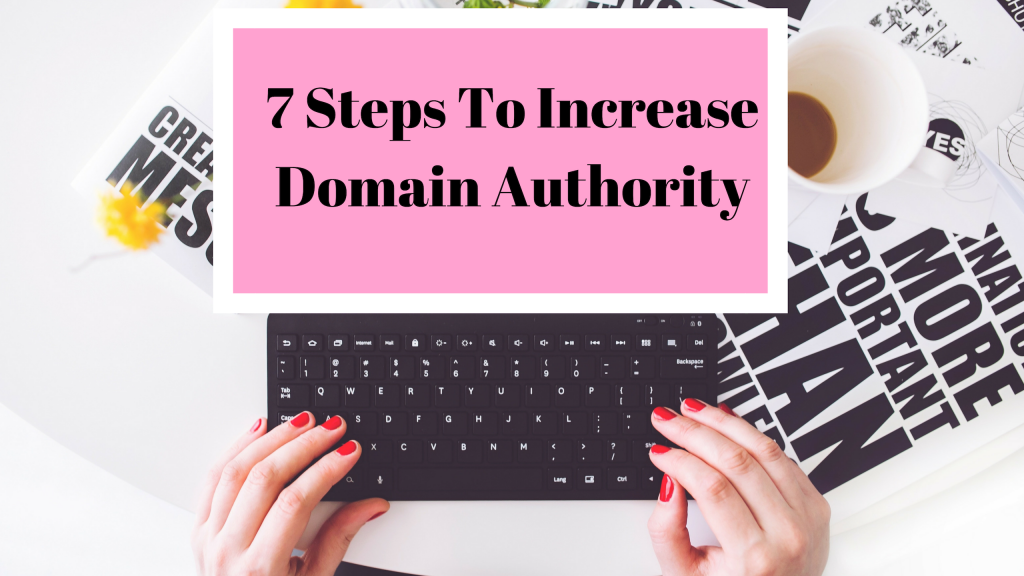 Domain Authority is as score that is given to your website by a website called MOZ. It is scored from 1-100 and it's basically based on where you rank in google search engines. The higher your DA the more you will appear in searches. If you want to view your domain authority score try this DA checker.
Working With Brands
Your Domain Authority is very important for working with brands as a blogger, most brands will preferably look for bloggers with a higher domain to work with. I have found most brands will ask for a minimum DA of 20. Knowing about SEO and Domain Authority is very important if you want to work with brands.
5 Steps To Improve Your Domain Authority
Back Links
Get your site linked on other high ranked sites. This is one of the most effective ways to improve your DA. As a blogger the best way to do this as doing guest posts for other bloggers with a high DA.
Broken Link Checks
Check if you have any broken links on your blog as this can just be dead links and it won't look good on your blog. The best thing to do is to get these removed it helps massively. The easiest way to do this as it can be quite time-consuming is by installing a plug-in called broken links remover.
Internal Links
Linking to your own content is just as important, I always try to include a link to my own blog in each blog post. Use sensible and quality keywords also.
Create Quality Content
Quality is so important, way more than quantity, if you can't commit to posting everyday it is far much better to post 1 quality blog post per month than one rushed one every day.
Blog Post SEO
Search Engine Optimisation or SEO for short is how your blog post will be read by Google. Follow these steps below for each blog post you post and it will be much easier for search engines to find you and rank you high in the google searches.
Blog Post title – Include your keyword and keep it straight to the point.
Keyword density -Your keyword should be included in your blog post, but try not to use it too much maybe change it up now and again.
Meta description – A meta Description is the short paragraph that displays below your post title when your blog is searched on google. This is a summary for your blog post and what it is about. Again keep it to the point and include keywords.
Blog Link URL – The Permalink is the URL that will direct users that searched to your website. The can be made more SEO friendly by following the steps above. Try search in google what your blog post Is about and see what ranks highest and consider naming your blog post that.
If you are using WordPress as your blog hosting platform, you can download the plugin called Yoast SEO, it will give you reminders to follow all the steps listed above.
Social Media
This is a BIG tip, use your social media. If you are an Instagram queen share your blog posts with your followers, Instagram can actually work really well however it is an image based platform there are a lot of bloggers and you can use the correct tags such as: #blogger #blog post.
Also use Twitter, Facebook, YouTube and Pinterest. I have heard that Pinterest can literally make your blog blow up. I have read so many articles that Pinterest is one of the best social platforms to share your blog posts on. Make sure to set up Pinterest Rick Pins so whenever someone pins an image from your site it will include your blog information.
Patience
Building up a good DA score takes time, its like anything however much time and effort you put into it will determine how much your Domain will grow. Try put quality posts up and follow the steps above and your DA will increase.
I really hope this post has helped some of you in understanding how to improve your blogs Domain Authority. If you have found this helpful please post it on Twitter, Facebook, Pinterest etc.
I also have an E-book on how to create a blog and how to make money and run a successful blog email me at enquiries@itsmelissajayne.com
I offer mentoring on blogging, I will give you one to one. any questions email me
Enquiries@itsmelissajayne.com
MelissaJayneXO