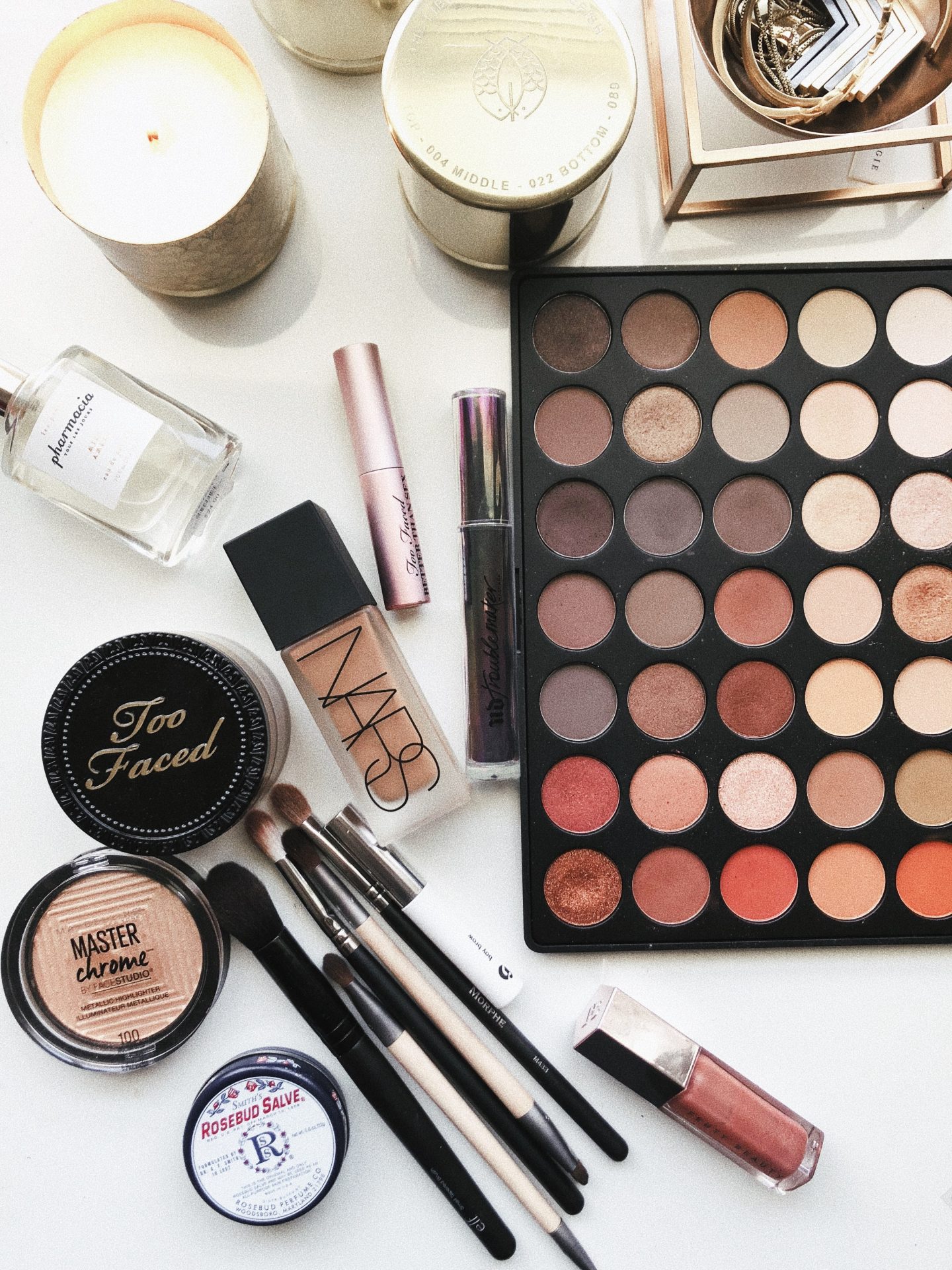 I have been sharing a lot of beauty and skincare products on my Instagram and Youtube.
I have really fallen back involve with beauty and skincare, when I first started my Youtube Channel and Blog/Instagram it was all about makeup and skincare then I got pregnant and poorly and I completely lost myself. I started vlogging because I just didn't know what else to do.
Now I am really back into it, I have received in PR lots of makeup and also purchased new eyeshadow palettes because I really want to start reviewing my favourite brand Makeup Revolution and there eyeshadow palettes.
So I hope you lovelies enjoy this post, it is 50 beauty post ideas.
Whats In My Makeup Bag?
Favourite Beauty Products of The month
Favourite Skincare Products Of The Month
Favourite Products of 2020
Drugstore beauty products
High end Beauty Products
Whats On My Vanity
My Every Day Makeup Tutorial
My Easy Simple No Makeup Routine
Product Reviews Of Makeup
Skincare Reviews
Fall Makeup
Winter Makeup
Autumn Makeup Look
My Bronzer Collection
My Foundation Collection
My favourite Drugstore Foundations
Beauty Youtubers Everyone Should Watch
Morning/Night Routine Beauty
Morning Night Routine Skincare
How To Pick The Perfect Lipstick
How To Pick The Perfect Foundation Shade
Black Friday Makeup Shopping Haul
Night Out Makeup Looks
Your Favourite Makeup Brushes
Your Favourite Makeup Sponges
How You Edit Your Makeup Videos
How You Edit Your Makeup Photos
Favourite Beauty Instagram Accounts
Your Skincare Routine
Your Favourite Sheet Masks
Your Pamper Routine
Makeup Trends You Hate
Makeup Trends You Love
Favourite Makeup Brands
Brands That Are Overrated
Your Favourite Hairstyle
Favourite Hairstyling Products
Beach Waves Hair Tutorial
Straight Hair Routine
Makeup Subscription Box Review
GlossyBox Review
Holiday Beauty Wishlist
Stocking Stuffers Beauty
Beauty Mistakes You Have Made
How You Organise Your Makeup
How You Organise Your Skincare
DIY Hollywood Mirror
Contouring Routine
Valentine Makeup/New Years Eve Makeup
Here are some great ideas if you have got writers block!