Happy Summer Everybody! Here is 40 Summer Blog Post Ideas. This heatwave is crazy, are you loving it or not? I feel like its just way to hot and its hard to work in this heat.
Whether you are soaking the summer up in your garden or somewhere abroad, most people aren't really going to be reading blog posts as they will be to busy soaking the sun up.
I hope these 40 Summer Blog Post Ideas will give you some motivation:
Beauty Blogger
1. Best summer hairstyles
2. Monthly favourites
3. Summer favourites
4. Summer makeup looks
5. How to keep protected from the sun this summer
6. Summer nail inspo
7. SPF favourites
8. The best face masks for summer
9. Primers for oily skin
10. Summer skincare routine
Mum Bloggers
Fun summer crafts for kids
Easy sun inspired activities for kids
Summer activities for the family
Slushy recipes this summer
How to keep your kids entertained this Summer
Mum makeup looks
Summer outfits for kids
Snack ideas for summer
Dinner recipes for summer
Summer routines
Food Bloggers
Summer bbq ideas
Summery snack ideas
Summer picnic ideas
Ice cream recipes
gluten free dishes for Summer
Fruit dishes for Summer
Clean Summer snacking ideas
10 foods that will keep you hydrated
Summer meal recipes
Summer family dinner ideas
Lifestyle Bloggers
Summer bucket list ideas
Best summer songs
My summer playlist
Things to do this summer as a family
Summer DIY projects
Summer arts and craft ideas
Things to keep busy this Summer
How to get your garden Summer ready
Summer game night ideas
Places to visit this Summer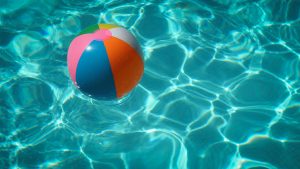 I hope these have given you a little bit of an idea of what to write about this summer! You can even use a life planner to keep things organised.
Otherwise check out these posts you might be interested in: